Introducing Sneaky Bean Costumes – your very own Personal Costume Concierge!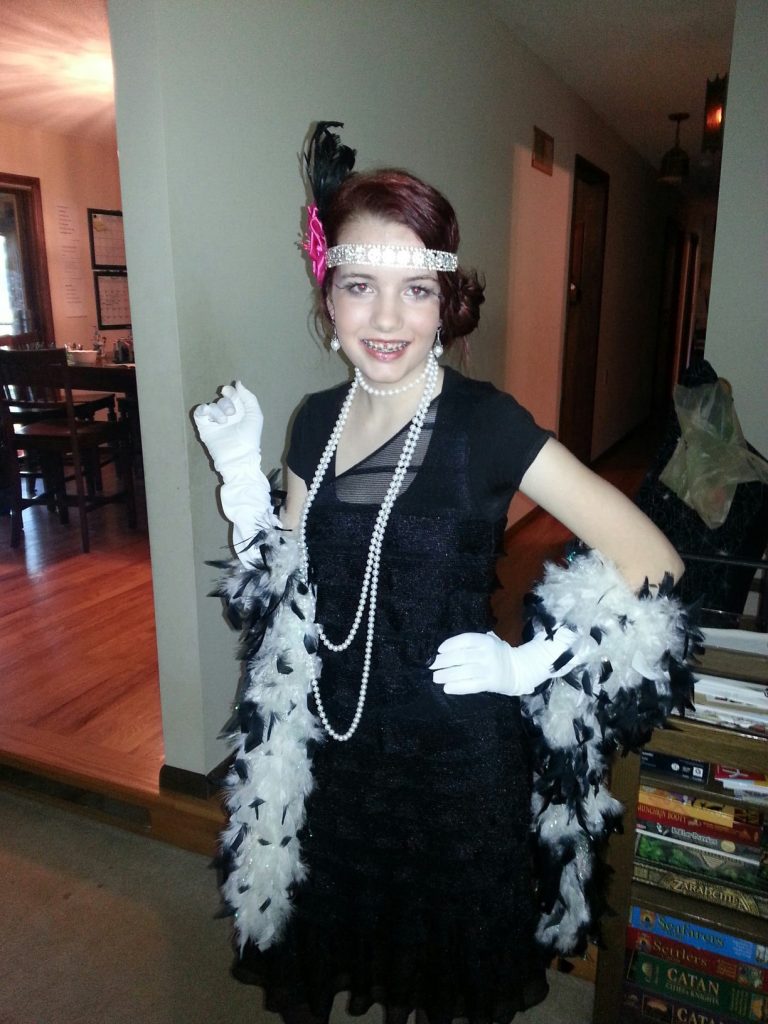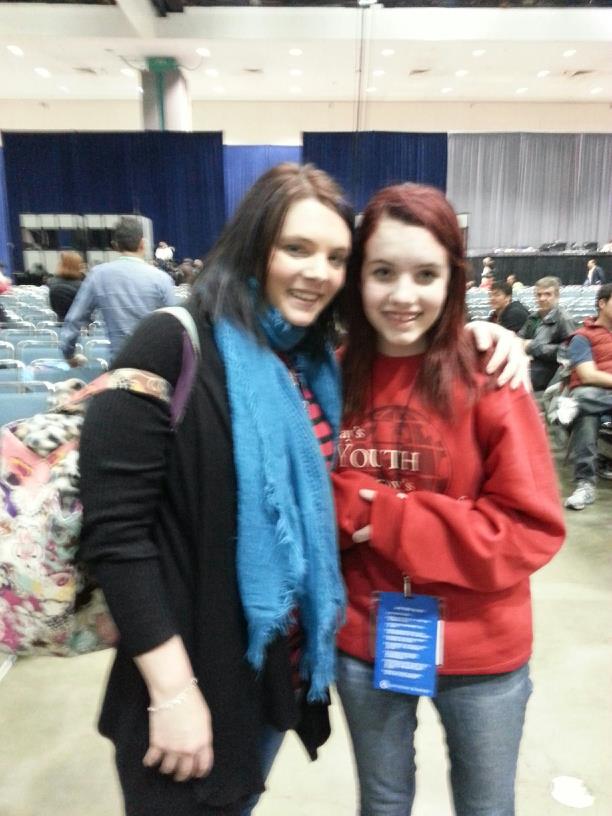 Look out for this Mother and Daughter team who are making a big splash in the costume concierge online industry. Shelby and Emma Larson are taking shopping online and ecommerce to a whole new level. BTW, Emma is 15 years old – and she is one smart cookie (the apple does not fall far from the tree they say)! Check out what these two have to say about starting a business, having fun while working and being in a partnership with family.
1. What inspired you to start this company?
E: Well, it was kind of mostly my mom's idea. I am really into the video game Bioshock Infinite (note from the editor Rose: I just spent some time on the web site for this game….all I can say is WOW. Very impressive plot and graphics) and I enjoy dressing up like my favorite character. This year, I made my own costume entirely by myself, which I will wear to a Bioshock Infinite event. But what really got me excited about running my own company was being at the Maverick Family Freedom Event this last July. I loved that we got to play hard and then work hard on a project that I found myself really enjoying. I thought to myself, if this is what it means to be an entrepreneur, I want to do it all the time! My hopes are that I can get this company up and running, start bringing in revenue and apply for the Young Entrepreneurs Scholarship for Underground 2014.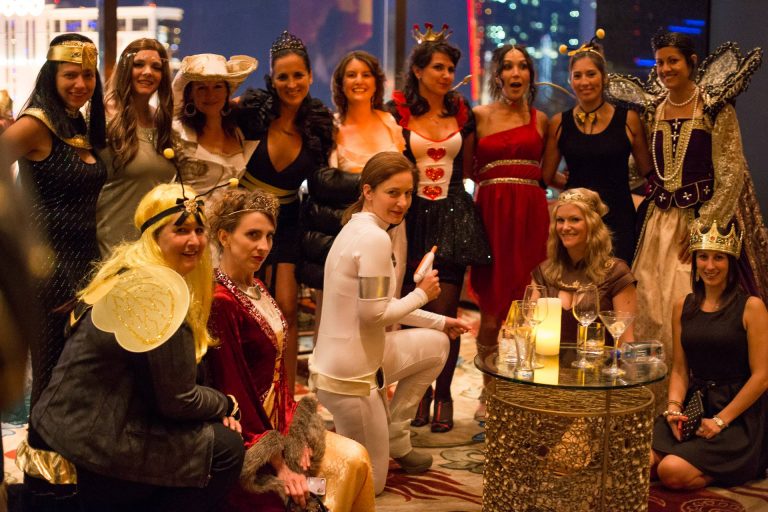 S: The concept began to really formulate in my mind at the 2012 Maverick Summit in Playa del Carmen, Mexico. It was during the Mayan Costume party that it came to my attention that there were several Mavericks sans costumes! Again in Chicago at the 3X Maverick Multiplier, I found myself running around with a pocket full of credit cards getting people their last minute zombie costumes. I saw a need and together with Emma, we have found a way to fill it. I see it as a perfect opportunity for me to teach Emma what it means to be an entrepreneur. Emma was really inspired by Yanik Silver and Dima Kozlov at the Maverick Family Freedom event in Charleston, SC. I am sure to let Emma know that I am here, she is not alone and she has my support, but I am really just letting her run with it. A huge help for her came from our friend Ezra Firestone: a partner in BOOM by Cindy Joseph, where he is the company's head of digital marketing. He also runs a private network of ecommerce websites and regularly consults for companies across the U.S and Canada. He is the founder and creative director of SmartMarketer, an information hub for do-it-yourself entrepreneurs. He gave Emma a copy of his Brown Box Formula: The Most Comprehensive E-commerce Training Course for beginner entrepreneurs. Emma is going through it step by step and is finding it to be very useful.
2. What is your favorite part of running this company?
E: I just love putting costumes together! We spend hours looking for the perfect match to every client.
S: We literally will stalk people's photos on Facebook (joking…..kind of). We want to make sure that we get costumes that fit our client's physiques and styles. We spend time doing this together, which is great.
3. How do you find such fantastic costumes?
S: We are still in the beginning process of establishing which vendors we will work with. We have found one vendor we like and are looking for some funky accessory outlets. For the Mavericks who went to Vegas for the 3X Multiplier, we utilized several different vendors. Some of the costumes we found were super rare and hard to find. In the future, we hope to have these vendor relationships established.
4. Where do you see this company being in 5 years?
E: My dream is to see this company take off, make good money, and make lots of people happy. That is our ultimate goal – for people to feel like they can hire us to find them the perfect costume and we in turn exceed their expectations and just make them feel really happy.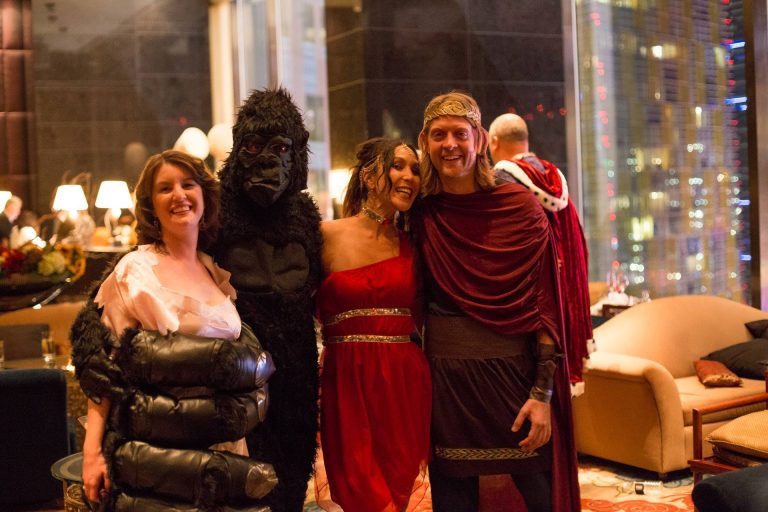 S: We hope to really expand our services from costumes to funky accessories – we see a web site that has the Etsy platform where people can come shop several different artists/designers for the perfect costume. We also want to target Masterminds and large events and put together entire costume parties. We are currently charging $25 on top of the price of the costume for our services. But when you figure out how much time people put into looking for a costume, it's a great deal! We also want to take this company to the next level customer service wise. We plan on sending out hand written thank you cards to anyone who employs our services, just to give them that extra touch of quality.
5. How is it working together as mother and daughter?
E: It's no different from working with anyone else really. This company is providing us something to be excited about together, which is cool.
S: I am so busy with my own company right now, so I have taken the back seat in the "startup process." I want Emma to learn every step of getting this business started. I want her to realize that in the beginning, starting a business can seem impossible to do. But when you just take on one thing at time, you start to see the business taking shape. It is a reality that it can be done. I am here to support her and offer her guidance, but really, she is the one getting things done. Today she registered her first phone number!
6. How can the Mavericks help?


S: We are looking for people to network with. If you know of someone who is throwing a large event and is in need of costume concierge services, please feel free to connect us. Or if you have a large event coming up and see potential for a costume theme, get in touch with us and we will help you make it an unforgettable experience for your guests! You can reach us at sblwrites@gmail.com.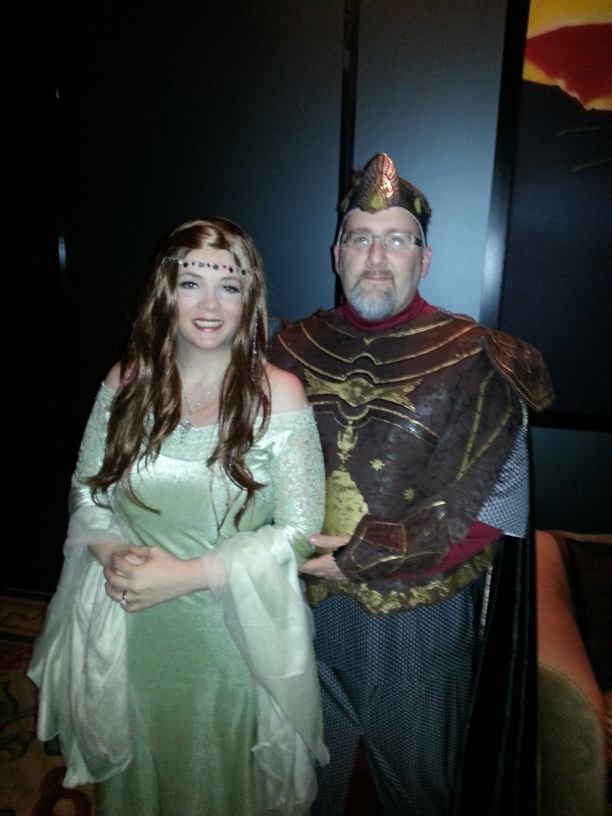 Do you have any thoughts, needs, or ideas for Shelby and Emma? Give them a shout out at sblwrites@gmail.com or 253-271-0752.