Aloha!
Many of you Mavericks have just returned from the Big Island of Hawaii.
Home to two of the world's greatest mountains, one of the world's most active volcanoes, 11 of the world's 13 climate zones and we got to experience almost all of it. We were "blessed" with a freak snowstorm/blizzard on the first early morning that closed down the summit which we had planned to climb for an epic sunrise. Undaunted, Mavericks huddled together in the freezing rain as our Kahuna evoked the sun rising.
We literally got it all; snow, sun, surf, wind and fire (at the volcano).
And it was all perfect for our theme of "Legendary Legacy."
So many members shared that the Hawaii M3 Summit had a deep feeling of transformation like the Mayan 2012 Summit. The subject matter and the setting was pretty epic. Legendary Legacy is about stepping into your true voice. To connect your head (business smarts), with your heart and your higher purpose (without forgetting about the happy inner child too.) 😉
I have gone through this transition myself as well as the deep work needed to come out the other side.
There seems to be a divine timing to every level of awakening, and everybody goes through it on their own schedule and in their own way. You can't hurry it.
Fact is, we can either resist this "cosmic alarm clock" or lean into and embrace the transition into something bigger and better.
You probably already hear it…otherwise you probably wouldn't be a part of this group.
Nearly every successful entrepreneur I know has gone through or has grappled with burnout or even depression. I think by nature entrepreneurs are inspired, passionate, and many times a bit (or a lot) ADHD, and all of this contributes to a feeling of malaise or frustration. I've gone through it and have come out on the other side several times.
Lately I'm seeing a lot of Maverick members and colleagues in a state of transition. It truly feels like so many accomplished entrepreneurs want to know "What's Next?"
The same thing that got you where you are now won't necessarily get you to the next destination on your journey. The only way to grow is to continually express the deepest essence of your greatest gifts.
The framework I've created for this is D.A.R.E.
D – Discover
A – Activate
R – Re-remember
E – Evolve
You will be able to find the full session recordings in the new members site which you should be getting logins for shortly! (Inside you'll see an updated database, community and content.)
One of my favorite new friends that we all met at Summit is Wally "Famous" Amos, the cookie legend. Wally just turned 80 years old and shared with us some of his wisdom and philosophy. He has had quite a colorful life from his early days at William Morris to creating the Famous Amos cookie empire, then losing control of that and his name in the process…to now with his latest comeback with the Cookie Kahuna cookies. (BTW – they are delicious!)
I think this text from Maverick #230, Chris Rugh summed it up… this was before he knew Wally was there as a surprise guest: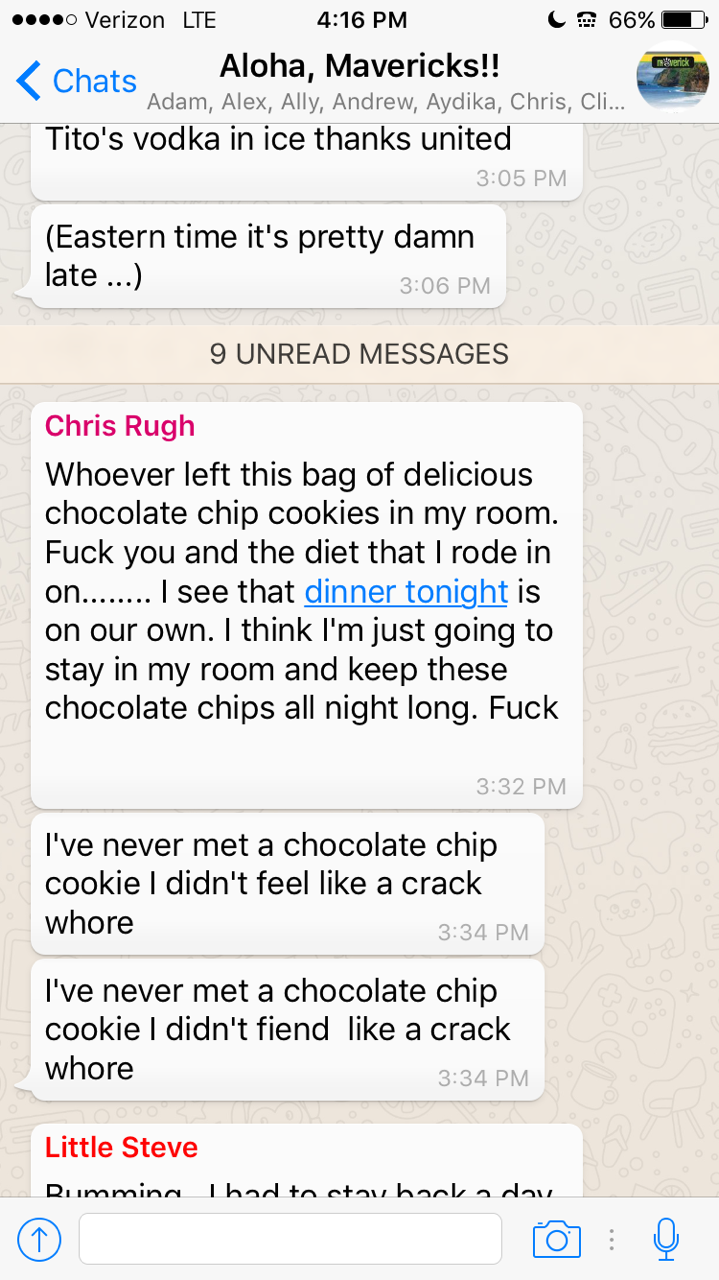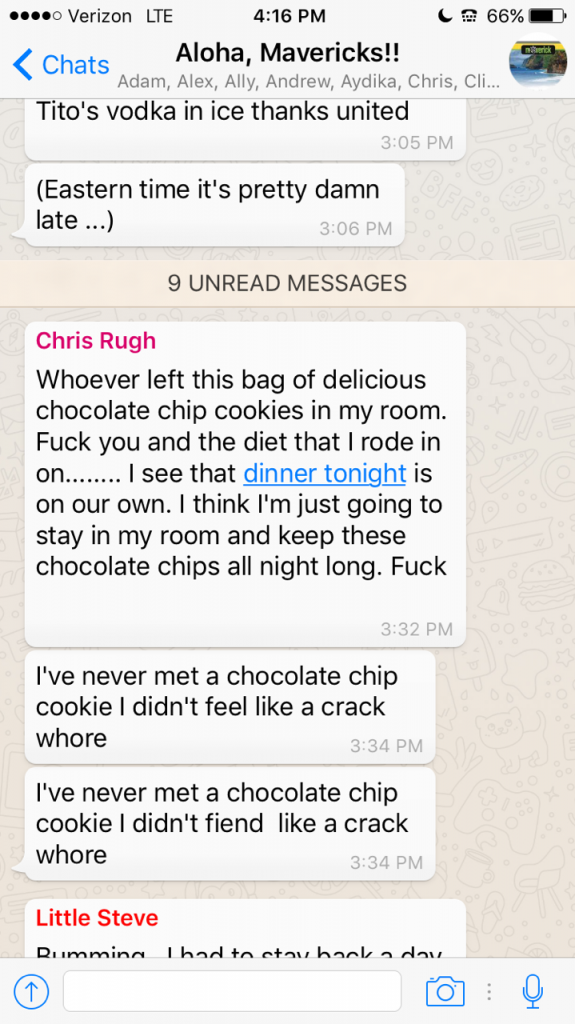 And here's a classic pic of the two of us enjoying a cookie together: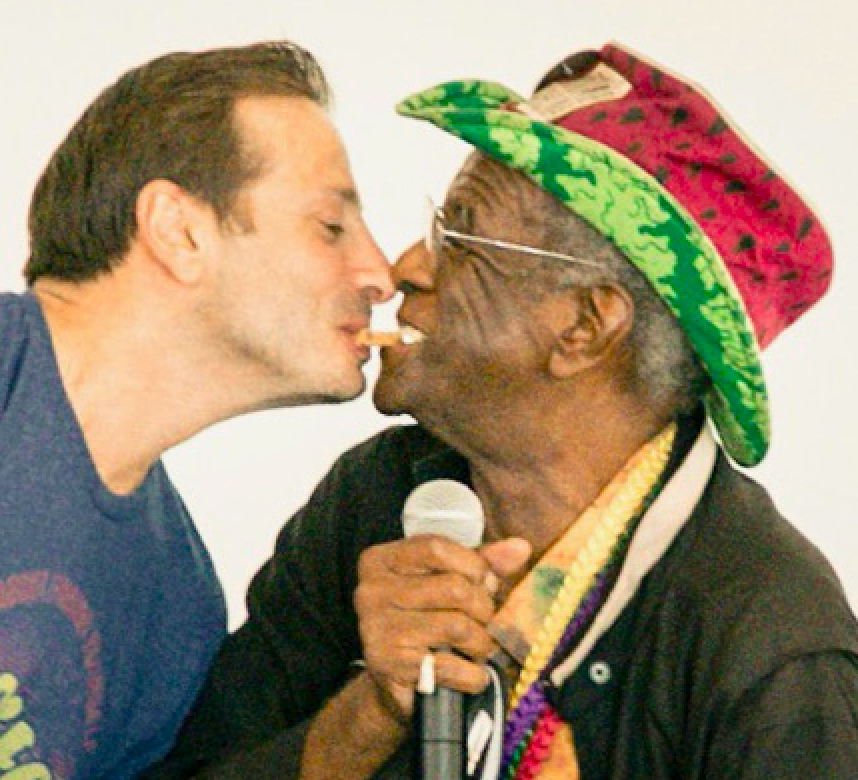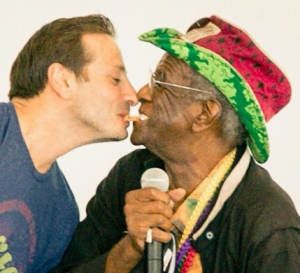 Wally had some incredible wisdom during our Q&A and conversations outside the sessions. At 5AM while waiting for the 'sun' in the van we were talking about how there is nothing but 'now.' He truly does live in the moment. I asked him during our Q&A, what he would tell his 30-year old self and he couldn't even process that question. His mind didn't work that way. One simple yet profound concept was about 'truth'. Telling the truth makes everything easier and you never need to remember anything. Ramsay Taum, our Hawaiian Kahuna also shared this concept – "Truth is the same going in or going out! And trust and truth are actually at the center of ALOHA."
In one of our private conversations, Wally mentioned how imperative it is to tell the truth to ourselves too. This self-awareness is huge. Especially for the aspects of ourselves that we'd like to do better on. During the Legendary Legacy sessions, I had Mavericks list their heroes, which are our 'golden archetypes' – but there is also a shadow side.
This is a Jungian concept for a part that we want to repress and hold back, typically from the light. And many times it comes up in all sorts of ways. It could be road rage and yelling at other people in traffic in front of your kids; it could be sexually acting out; it could be continually beating yourself up for not being good enough. One way you can often recognize a shadow is a behavior you see in others that elicits a charged reaction in you that really bothers you.
Essentially, everyone around you can be a mirror for yourself, and if there's something that bothers you—usually it's because you have this behavior and haven't acknowledged it. Many times just bringing awareness to your shadow is a fast step forward to integrating it more fully into who you are.
Personally, one of my biggest shadows was the recognition I was never giving 100%.
I could see an interesting pattern looking back on my life. For instance, in college, I'd go out the night before a big exam, come in late into the lecture hall smelling like bourbon, borrow a pencil, and be the first one out. Even with that, I'd still get a solid B. And with my businesses, I've always done well and over delivered, but I've never totally and absolutely given my EVERYTHING. Now if I'm being totally honest, it's probably because that leaves a little room to justify results if they are not what I had hoped for.
One of my favorite books, The Great Work of Your Life (most of you should have a copy now), has this concept nailed down. It's only by putting your full essence behind something that you let go of the outcome because your complete effort is your reward itself.
And that was the intention I set for Hawaii and my commitment to the 2020 EcoVerse Vision.
I committed to the concept of "Nothing short of everything will do!"
I shared the new 2020 Vision that brings everything I've been talking about and working on for years now all together. You can download the full 2020 Vision here – Maverick1000.com/2020
Here are a couple highlights:
We've replaced the Dollar sign with the TREE symbol because Maverick is truly about growing yourself AND your business. The dollar sign was too limiting.
Here s is BIG picture of how the pieces of the EcoVerse tie together: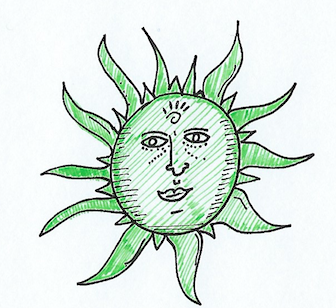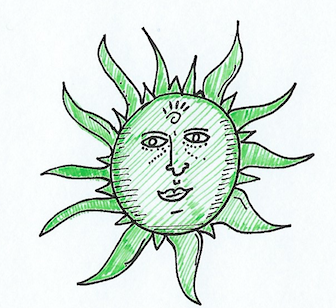 I've also gotten clear on exactly WHO is a Maverick1000 member. It's the idea of Lighting 1,000 Suns who can each light 1,000 more suns. They either –
already have a big voice or reach in the entrepreneurial space
have world-class skills or capabilities
are an industry leader who wants to become a lighthouse to transform their industry or even transcend it
Everything fits into the big picture of –
*100 Soils – global issues we're working on
* 1,000 Suns who can light another 1,000 suns
* 100,000 Seeds (Evolved Enterprise books)
* 10,000 Blooms/Ideas that can change the world (Idea Factory)
Check out the full Vision so you can see where we are heading.
Also, we've added more flexibility to your membership by including Camp Maverick (you just cover a room/board supplement) and the Family Freedom event as retreats/events that you can choose to attend throughout the year as part of your membership, i.e. if you currently choose 3 out of 4 events – now you get to choose from 6 events (Summit, 3X Retreats, Family Freedom and Camp)! Be sure to check out all of the enhancements and membership updates later in the newsletter.
To close out the Summit we had Robbe Richman…
Robbe Richman is a culture strategist and was the co-creator of Zappos Insights, an innovative program focused on educating companies on the secrets behind Zappos' amazing employee culture.
He built Zappos Insights from a small website to a thriving multi-million dollar business teaching over 25,000 students per year. Through his work, Robert has been instrumental in improving the employee culture at hundreds of businesses, including companies like Google, Toyota, and Eli Lilly.
But we didn't have him talk about any of this actually…
Robbe was on top of a volcano sharing about something he's been experimenting with called the X-pill.
The X-pill is nothing, it's rice powder, but yet something.
Many members had significant breakthroughs by holding intention and emotional resonance while taking the pill.
I've personally taken the X-pill and gone through the process and it's provided me with more clarity and confidence about the entire EcoVerse. And then I took it again with Team Green while we made commitments to each other around the fullest expression of what we can deliver to fulfill our mission of 'Changing the Way Business is Played!'
It's a really intriguing and powerful conceptual framework that uses a physical artifact (the pill) to anchor in what you want. Check out what Robbe has going on at www.Xpill.com/newyear
I've also got a huge shout out to Team Green. The team has grown to build out the entire EcoVerse and without everyone we couldn't do a fraction of what we've accomplished this year across the board. A couple highlights that standout for me:
Evolved Enterprise book released (with a front cover blurb from Sir Richard Branson for the revised hardcover edition out Jan 31st)
Evolved Enterprise Coalition & Accreditation and Business Blueprint developed
Camp Maverick
Epic Experiences to South Africa and Cuba (before it opened up to the world)
Stunt car driving in San Diego with Brian Smith, founder of UGGs
Dining at Dale Chihuly's private boathouse in Seattle …and so much more.
And a big hat tip to Maverick members who make our Impact grow bigger and bigger each year:
Topped $3,000,000 in charitable contributions
BVI Reef project to sink one of 5 surviving boats from Pearl Harbor
Developing self-sustaining economic model for Caring House villages in Haiti
Working and contributing to cause partners such as Caring Hous
e Foundation, PachaMamma Alliance, Virgin Unite and so many others.
What's next on tap?
2017 is going to be the biggest year yet for Mavericks and I'm so excited to announce our next 3X Retreat February 8-10, 2016 in Atlanta, GA.
www.Maverick1000.com/atlanta to sign up and if you want to share with potential Mavericks – www.Maverick1000.com/3x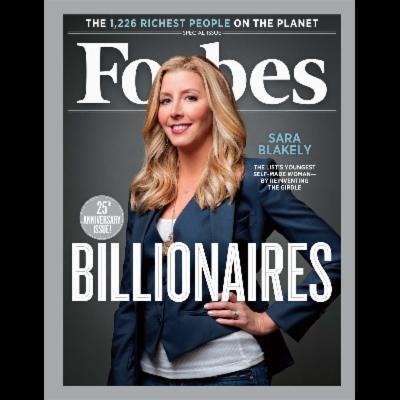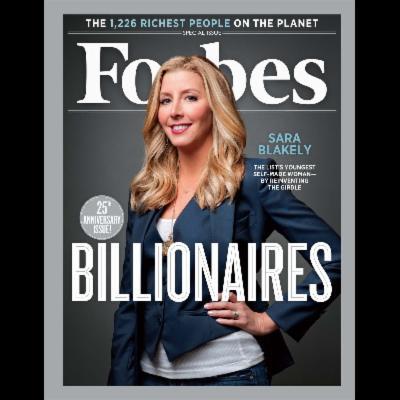 Maverick Participating Icon: Sara Blakely
Sara Blakely is the creator and entrepreneur behind the enormously successful SPANX undergarment. Sara has a fascinating journey from launching with $5000 in savings to becoming the youngest self-made female billionaire in history.
Mavericks will get a rare opportunity to connect directly with Sara and work on a landmark new joint project with the Sara Blakely Foundation and The Center for Civic Innovation in Atlanta.
Since its inception in 2006, the Sara Blakely Foundation has donated millions to charities around the world, focusing on charities that empower underserved women and girls. In 2013, Sara Blakely became the first self-made, female billionaire to sign the Melinda and Bill Gates' and Warren Buffett's Giving Pledge, promising to give at least half her wealth to charity. While many of the world's resources are being depleted, one is waiting to be unleashed: Women. The Sara Blakely Foundation is on a mission to support women and help them SOAR through education, entrepreneurship and the arts.
Together we get to partake in an exciting impact collaboration with Sara's Foundation and CCI.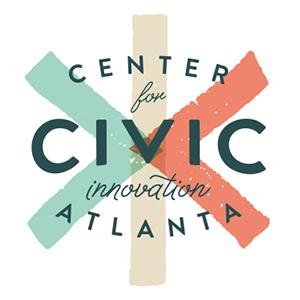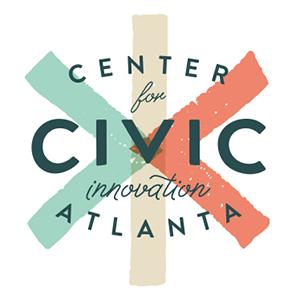 The Center for Civic Innovation is a community-driven research and development lab for local governments, nonprofits, and social entrepreneurs. Their mission is to push Atlanta to be a smart, equitable, and engaged city by investing in community-driven ideas, supporting social enterprises, and engaging people in dialogue and action.
The Sara Blakely Foundation will be provided a $250,000 grant to selected female social entrepreneurs. And Mavericks will come together to help mentor and brainstorm new Evolved Enterprise models for these impactful women. Then the Maverick Impact fund will be dispersed for marketing and digital media help & resources.
This is a remarkable opportunity to learn from one of today's most engaging self-made billionaires and jointly work together to make a dramatic difference as Mavericks.
It's going to be really, really good!
May's guest is still TBD but we do have October figured out – October 19-21, 2017 3X Multiplier Retreat with Joe DeSena at his private farm in Vermont. Joe is the founder of Spartan race obstacle races with over 60,000,000 participants. We got some big surprises in store for you on this one to help you "Spartan Up" your life.
Upcoming Highlighted Experiences:
8 spots for Necker with Richard Branson
The last 2 weeks we've had 6 more spots secured for the April 8-15th Necker Island Experience with our host Sir Richard Branson (maverick1000.com/necker)
We have approximately 8 spots left. I say potentially because we have 3 more highly interested people who asked us to "Hold" a spot until we talk – so it's quite likely we will have less space available soon. If you want to join us make sure to let us know ASAP. (And if you cannot come for the whole trip, we have the BVI beach party option that will be really exciting this year with the party to celebrate the sinking of the reef project too!)
Haiti Impact Experience: June 7 – 10, 2017
This next Haiti Impact experience will be something really special. I'm humbled and excited to have a village dedicated in my honor and for Maverick. This is the year to come if you're considering it because it will probably be Frank McKinney's final year of running this trip. He is being considered for ambassador to Haiti and cannot have this interfere with his appointed position. The last 5 trips have sold out months in advance so get in early – www.haiti-trip.com/
Thanks for being part of this remarkable journey,

Yanik Silver
Founder, Maverick