You're Invited to Join Other

Like-Minded Industry Leaders, Exceptional Entrepreneurs and Visionary Creators…


for Breakthrough Business Ideas, Meaningful Connections and Radical Rejuvenation…
Upcoming Events
Maverick members have access to truly transformational retreats, epic experiences, and adventures and impact trips that are unique combinations of growth, impact, and experiences. You'll join other like-minded leaders to connect at a deeper level that can only occur outside the normal business settings.
Most entrepreneurs don't realize the extent of their burnout and reduced energy and creativity that comes from being "always on." Maverick gives you a reason (and the pragmatic ROI) to make time for reinvention, recharging, and rejuvenating yourself.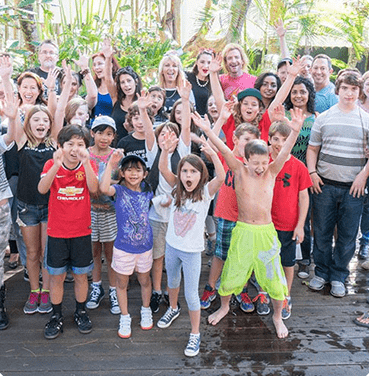 Maverick Family Freedom
December 27, 2017 to January 1, 2017
The first (and only) event combining business sessions for children and leadership development sessions for parents…plus unique experiences and activities to create incredible family fun and lifetime memories. This is designed for children ages 6–16 to build your family's entrepreneurial spirit and bonds together. Kids actually engage in creating and even executing their own business ideas.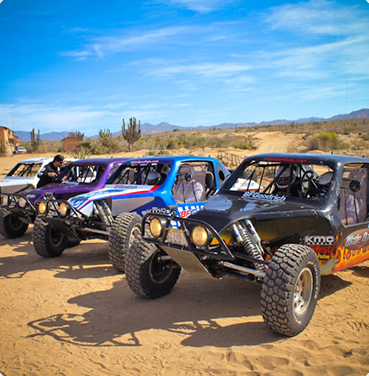 10th Anniversary Baja Experience
Here's where it all started! Baja was definitely our most popular and most talked about trip. You've heard the stories about the adventure, and if you think you want to be here – get on it! You'll get three days of wild off-road adventure driving starting and ending outside Cabo San Lucas. We'll follow part of the famous Baja 1000 course along mountain roads, majestic ocean-view vistas, and untamed trails not accessible to most others. Truly an experience you'll remember and talk about for years to come.
Ocean Conservation Impact Event
The year 2018 will be focused on Ocean Conservation (Global Goal #14: Life Underwater) to continue on the momentum from the BVI Art Reef project developed with Maverick members on Necker Island with Sir Richard Branson and Virgin Unite. And we feel with everything that's been happening – this one is quite timely!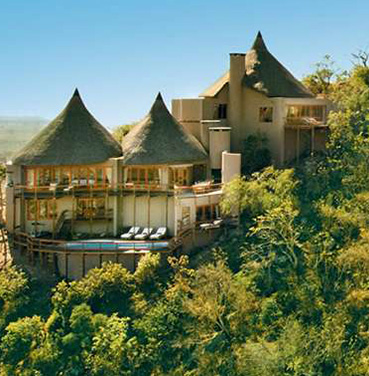 Ulusaba with Sir Richard Branson
10th Anniversary Experience. This is your private invitation to join Sir Richard Branson at one of his exclusive properties around the world along with a group of global leaders and entrepreneurs to change the way business is played. Proceeds benefit Virgin Unite. Together we've already helped raise over $2.2M in funds. Through this unique partnership, Richard's involvement with the group has increased over the years due to our great relationship and how much we all gain from our time together. This is our 10th anniversary celebration of our partnership with Virgin Unite.
Dates: April 22 – 27, 2018: Ulusaba, Private game reserve in South Africa with Sir Richard Branson. Optional Extension to Mont Rochelle, his amazing winery outside of Capetown April 27-30, 2018.
Camp Maverick
Imagine heading to sleep away camp with a group of exceptional entrepreneurs to learn, play, and make a difference together. What can you expect? Well, take everything that is great about camp, and add an amazing community of people and incredible "Camp Counselors." Your "Camp Counselors" are the experts and top business minds you'd normally see delivering keynotes at seminars – but not here.
You won't be sitting in boring presentations or spending countless hours in a generic meeting room. Instead, you'll actually be taking part in hands-on learning, workshops, and meaningful conversations throughout the three days spent together.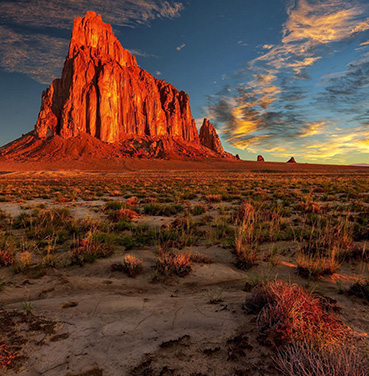 YOU'volution Retreat
Set in sacred locations to connect back to indigenous wisdom and ceremony, YOU'volution is about deep spiritual alignment and transformation to ensure you are putting out your greatest work into the world. Topics can include mapping your mythic Hero's Journey, living your Legendary Legacy, improving your wellness and longevity, and expanding your consciousness.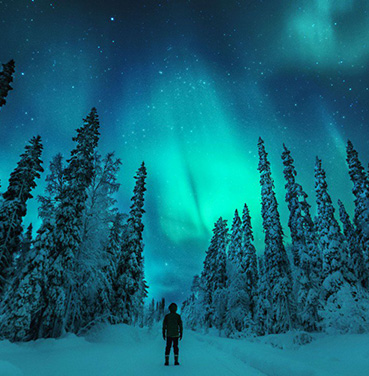 Epic Experience
An incredible winter excursion awaits set under the Northern Lights. More details coming soon.
Maverick M3 Summit
The Maverick M3 Summit is held in revitalizing locations around the world with a line-up of exceptional business luminaries and experiences. Members come together to renew themselves and set up an even bigger answer to the question of "What's next?" for your business and personal contribution.
This annual gathering of Mavericks and icons is totally unlike any other "normal" business conference.

Past Events and Experiences
Maverick1000 members have privileged access to truly EPIC experiences and Maverick Business Adventures®. Imagine blasting 80mph through the Baja…experiencing a zero-gravity flight (like NASA astronauts do to prepare for space travel)…flying MiG jets in Russia…going on an African safari…swimming with Great Whites…attending the World Cup finals…driving a super exotic sports car 200 mph+…and scuba diving in between tectonic plates in Iceland.
Plus, each trip includes high-level business and growth sessions where you and the world's top entrepreneurs confidentially share and brainstorm deep insights to help you to your next chapter.
These are just a few of the experiences Mavericks have been privileged to take part in, and there are even bigger ones coming up in the future. Nearly every EPIC experience is extremely small and intimate, so space is at a serious premium. However, as a member, you'll have the first opportunity to secure your spot on these once-in-a-lifetime excursions.

Epic South Africa & Zambia
Safari at Sir Richard Branson's private lodge, great white shark encounter, Cape town vineyards & class V whitewater rapids down the Zambezi River.

TOP GUN Airborne Action – Las Vegas
Zero-gravity flight like the way NASA astronauts train and flying aerobatic planes engaged in real dog fighting.

Ice Ice Baby Excursion – Sweden Arctic
Sleeping inside your -5° room in the world famous Ice Hotel, driving your own team dogs, snowmobiling and ice driving challenge.

Edge of Space– Russia
Flying a MiG 29 jet 60,000 feet to the edge of space, exploring Moscow and Russian culture.

Ultimate Maverick Viking Expedition – Iceland
Snowmobiling an active volcano, blue lagoon, exploring Iceland and diving to the "center of the earth" at the Silfra Ravine, located directly on top of the rift between the continents of America and Europe.

Maverick Covert-Ops Bootcamp - Undisclosed Location in Arizona
High-Speed Evasive Driving, Combat Pistol Shooting, Espionage techniques and Unarmed Self Defense with special guest icon, Tim Ferriss, author of 4-Hour Work Week

Ultimate Maverick Baja Experience – Mexico
Baja racing through a wide variety of terrain on the famous 'Baja 1000' race with motorcycle mogul, Jesse James. Plus celebrity VIP Super Bowl party with NFL hall-of-famer, Darren Woodson.

The Art of Deadly Persuasion – Las Vegas
Weapons Training, Unarmed Self-Defense Techniques with Navy Seal trainer and with special guest MMA sparing with UFC champion, Frank Mir.

Land of the Rising Sun(sation): Ultimate Japan
Experience this land of captivating contrasts on a journey through exhilarating Tokyo, traditional Kyoto during cherry blossom season. It goes from totally Zen to somewhat wild.

Mystical and Magical Machu Picchu - Peru
Exploring the incredible city-in-the-clouds, Machu Pichu, the culinary gastronomy of Lima and traditional San Pedro ceremony in Cusco.

Conde Nast's Portfolio recognized Maverick as "…re-imagining the business trip and bonding with their peers…Perhaps even more valuable than the daily business sessions are the bonds formed tighter than any networking event could ever conceive…"

And The Financial Times says "…Maverick is not just an adventure travel company. Rather, its trips bring like-minded entrepreneurs, chief executives and small business owners together to exchange ideas and also support the next generation of entrepreneurs.…"

"Schedule the fun stuff first because if you're a type A, driven personality…and if you don't pre-book and pre-pay and pre-commit to other people – then work will fill the void that remains. …Then you'll realize you've overcommitted and over-scheduled…"
– Tim Ferriss
Think of this as a much needed "Recess for Entrepreneurs" or the play-day we don't normally give ourselves permission for.
(Note: There's been serious scientific study on play, and it has been proven to enhance creativity and innovation and provide deeper, more meaningful connections. Rest assured, there's a good ROI reason for all of this!)