Maverick1000 is an invitation only, global network of industry transforming entrepreneurs connecting in bold new ways to challenge and collectively support each other's biggest business goals, engage in reinvigorating experiences and co-create a worldwide multiplier impact (to date raising over $3 million+).
They believe their future is bigger than their past (regardless of what they've already achieved).
Maverick1000 was created to intentionally give you the push and support essential to accomplishing something that truly matters.
You can tap into other like-minded peers who really get where you're going and where you've come from.
The right group of kindred spirits are eager to celebrate your wins, challenge you to greater accomplishments, share breakthrough ideas, and reinvigorate you during the natural emotional roller coaster of breaking new ground.
Quite frankly, the bigger the future you are working on creating, the more support, resources, trusted input, connections, and energy renewal you'll need beyond the "ordinary."
Who are these Impactful Entrepreneurs?
21st century business leaders who collide at the intersection of bold business initiatives, happiness and greater meaning. At their core they believe in growth, impact and joy…and how each one is interconnected.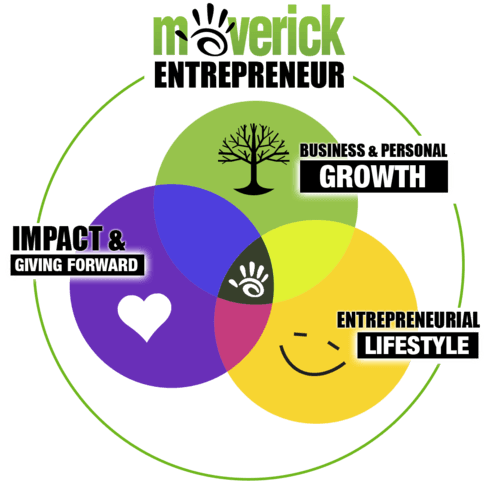 What Maverick Members Say:
"It's all about the people you surround yourself with… I mean the one thing I know for the money I've invested in this, just from the information I got alone, nevermind numerous contacts… financially I'll get the money back very quick. But for the long-term development of my company, bar none, this has been the best investment I've ever made. It means the world to my company, and I truly mean that with all sincerity."
"In this group you have a deeper sense of connection not only from a business level but also an emotional level and intellectual level. You have such great commonalities between the members, you feel like you're not on this journey by yourself. One of the things that really drew me to this group was the giving back and making an impact in the world aspect…It's amazing to see how the dynamics of this group and the culture that was created has a system and a process to see your ideas become actual impact."
"The adventures really appealed to me and were right up my alley. I quickly realized that these events were not only EPIC, once-in-a-lifetime trips, but also created more authentic relationships through sharing unique experiences. The bonds formed through Maverick are deeper and more authentic than anything another networking group or mastermind can give you."
"The entire group is centered around the pillars of making more money, having more fun and giving more back. Maverick is more balanced than most other business groups that typically only have one edge to them. Maverick feels like family."
"Maverick is such an impactful part of my life that when people ask my kids what they want to be when they grow up, they say without hesitation, "Mavericks!"I would rather sooner not feed my family than not pay Maverick dues."
"Maverick takes me out of my day-to-day environment and allows me to grow as a person and in my business. The Mavericks are people I can turn to and count on under any circumstance at any time, day or night."
"In terms of the time, let's be candid. As business owners, we often don't make the time to work on our business…Going beyond business, what are we doing in our personal lives to make sure the mission of our business aligns with the mission of our personal life philosophy? Maverick helps you meld both of those, and that's why I make the time to never miss a Maverick event."
"We 3X our business with just one side conversation. These are obviously very successful entrepreneurs who are making good money, and these guys are just a blast…Everybody is just so welcoming and fun and funny. It's just such a cool group of people, really successful, but just such a cool group of people."
"Being a member has been life-changing. It has kept me engaged and active and continuing to grow business-wise and personal… What got me excited was the adventure side; it's an opportunity to sharpen the saw in my mind. I can be with other like-minded entrepreneurs and I have a big heart as far as wanting to give back… and I like to have a lot of fun. The network is fantastic and it's not just the network of people you're meeting here, but it's also the network that they're connected to."
"…What I get here that I don't get in other groups is there's an intense form of tribe that we have within Maverick…. it's deeper than most other groups that I'm in… Each time we get together, I find that I leave, and something has shifted. That could be a relationship. That could be something internal. It could be an experience I wouldn't have had otherwise, and my life is just that one-degree different, and I have an inflection point each time we get together. It's that level of depth that for me makes Maverick one of my top priorities."
"The people at all different types of businesses, all different types of levels has really been enlightening… I try to make as many experiences and retreats as I can because it's not about getting a tactic…or even strategy. Sure you can get that by talking to any one of the members, any one of the entrepreneurs here and they can deliver that in spades, but for me it's just being around these people. It helps to evolve myself as an entrepreneur. To bring myself to that next level…and really helping to transition my business to get to that next level that I've been seeking for a long time. Actually not only delivering higher income but really helping to free up my time so that I can focus on the higher value tasks, and make a bigger impact out there."









Why The 1000?
The big idea is to light 1,000 'Suns' who can each ignite another 1,000 suns.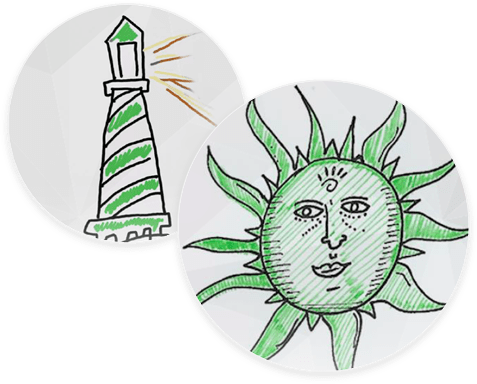 A sun is a universe creator and responsible for life everywhere. Maverick1000 members are the visionary leaders and exceptional entrepreneurs with the significant reach, influence, voices, and capabilities to create universes. Members are nominated for their accomplishments, reach, influence, and capacity to be a "Sun" and light 1,000 more suns.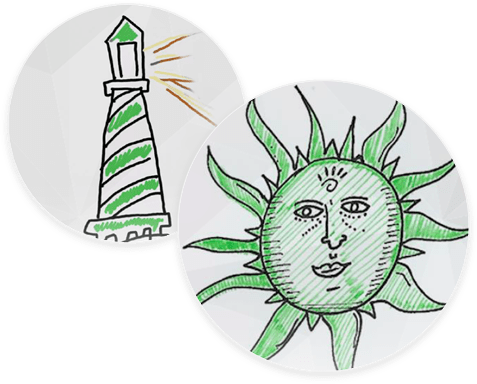 We're looking for 3 categories:
You already have a big voice, reach or influence in the entrepreneurial community.
You are a world-class expert.
You are an industry leader who wants to become a lighthouse back to your industry or even transcend your current business category.
Members meet periodically throughout the year to connect in bold new ways to challenge and collectively support each other's biggest business goals, engage in exclusive experiences and co-create a significant, worldwide multiplier impact.
"A global network of industry disruptors"

Who Exactly Are The Mavericks?
Now, I cannot reveal exactly who is a member but I can share a few examples showcasing members:
(To protect member privacy I'll just mention them by first name and last initial here.)
Entrepreneurial Thought Leaders:
Karen W. – Taught tens of thousands of entrepreneurs and companies across the globe how to profitably open up new channels to sell into major retailers like Wal-Mart, Target, etc. without prior experience or existing buyer relationships.
Garrett G. – multiple NY-Times best-selling author, leader in financial education for entrepreneurs to navigate personal finances and investing without earning more.
Ryan M. – Top entrepreneurial podcasters and event producers sharing his vision to defend capitalism as the solution to the world's greatest problems.
Jonathan & Andrew P. – Brothers who are the marketing and management experts and leaders in the green industry (lawn care, landscaping, etc.)
Exceptional Skills & Capabilities:
Re P. – Expert in helping emerging entrepreneurs and small businesses achieve rapid growth through
Fortune500 branding best practices. Taking his big agency experience working for clients such as Abbott, GE, Intel, Lilly, Motorola TD Ameritrade and Xerox to translate into what works and what doesn't today.
Roger B. – Raised over $100,000,000.00 for charities and cause partners through his direct online fundraising efforts.
Joey C. – Recognized expert in customer experience design. Clients have included the Aspen Institute, NASA, Network for Good, Hyatt, Zappos and the World Bank.
Scott M. – Top WordPress theme creator and marketplace sales leader.
Evan M. – Celebrity expert representing some of the greatest U.S. Olympic athletes in history, rivaling the likes of big talent agencies. Plus today's current new media stars with significant reach and followings.
Michael D. – Responsible for 88 consecutive NY-Times best sellers for clients.
Denise G. – Top Intellectual property, licensing and trademark attorney. Previous experience was noted for filing the most useable patents for a major, top-3 software company.
Global Leaders Across 91+ Different Industries:
Rich D. – Nation's leading provider of self-directed IRAs and 401ks, with over 110,000 clients in all 50 states and over $8 Billion dollars of retirement plan assets under management.
Tracey I. – Named to Canada's Fastest Growing Companies List and nominated for Canada's 10 Most Admired Cultures, Tracey and her team have lead the group of companies to more than 500 times growth in the past decade alone.
Michael B. – A decade long veteran of the cannabis industry. Notable firsts include being one of the first licensed medical cannabis dispensary operators in the US, first 8-figure cap raise in the cannabis industry, largest multi-unit dispensary chain by time of exit in 2009, issuance of first industrial scale nursery permit in the US, and now the current global leader in cannabis manufacturing.
Diena C. – Largest distributor of Asian wines and liquors in U.S.
Scott P. – Founder of the premier global real estate investment marketplace through crowdfunding technology.
John R. – Started his two-bedroom apartment in Wilmington, Del., as a traditional telephone answering service. He grew the company through a series of acquisitions to 24 US- based locations and 650 employees when it was sold to a strategic buyer in June, 2012 for a significantly higher valuation than other comparative companies. During that time he also developed a unique culture initiative that drove turnover from 95% annually to 30% and had a 20X ROI.
Kevin B. – Advisor and active investor in one of the largest Bitcoin exchanges and digital currency tools across
the globe.
Gary N. – eCommerce expert with a conglomerate of site properties in the home improvement space. One of the largest importers of kitchen cabinet and bathroom suppliers online. Featured on over 60 HGTV and DIY network shows.
John C. – Lead his company to #21 on the INC 500 list. He's author of an Internationally best-selling book on finance and regularly appears on CNBC, Bloomberg, and Fox Business.
Chris R. – Exited from nation's leading vanity toll-free number search firm with thousands of companies and well recognized brands such as 1-800-CONTACTS. Chris beat out giants like AT&T through his industry dominating software he developed.
Adam S. – One of America's top physicians and pioneers in the surgical field who also operates a 100,000 doctor buying group.
Samit G. – Partners with Sir Richard Branson in his 10,00 hectares Kenyan private game preserve and award winning eco lodge. Passionate about creating socially responsible business in Africa that addresses today's global challenges.
Scott T. – Founded and led a handful of successful companies across several business sectors, most recently in health care, and has been the recipient of Inc. Magazine's "500/5000 Fastest Growing Companies" award 8 different times. Other honors include Ernst & Young Entrepreneur of the Year award.
This is a small glimpse at the caliber of connections and expertise in the network. But our reach extends to our
Maverick 1° Network

…
Past Maverick Contributing Icons
Members receive direct access and insights from relationships with participating Maverick icons such as Virgin founder
Sir Richard Branson

, adventure sports superstar

Tony Hawk

, motorcycle mogul

Jesse James

, renegade VC-investor

Morten Lund

, hip-hop mogul

Russell Simmons

, X-Prize creator

Dr. Peter Diamandis

, Patron Tequila co-founder and billionaire

John Paul DeJoria

, Zappos.com CEO

Tony Hsieh

, 4-Hour Workweek author

Tim Ferriss

, Island Records founder

Chris Blackwell

, SPANX creator and youngest self-made female billionaire

Sara Blakely

, and many others.
Sir
Richard Branson

Tony
Hawk

Kara
Goldin

Jesse James

Tony
Hsieh

Tim
Ferriss

Sally
Hogshead




John Paul Dejoria

Leslie
Blodgett

Dr. Peter Diamandins

Morten Lund

Russell Simmons

Carl
Banks




Frank Mckinney

Joe Sugarman​

Chip
Conley

Chris Blackwell

Sara
Blakely

Brian
Smith

Tom
Chi
Maverick Retreats and Experiences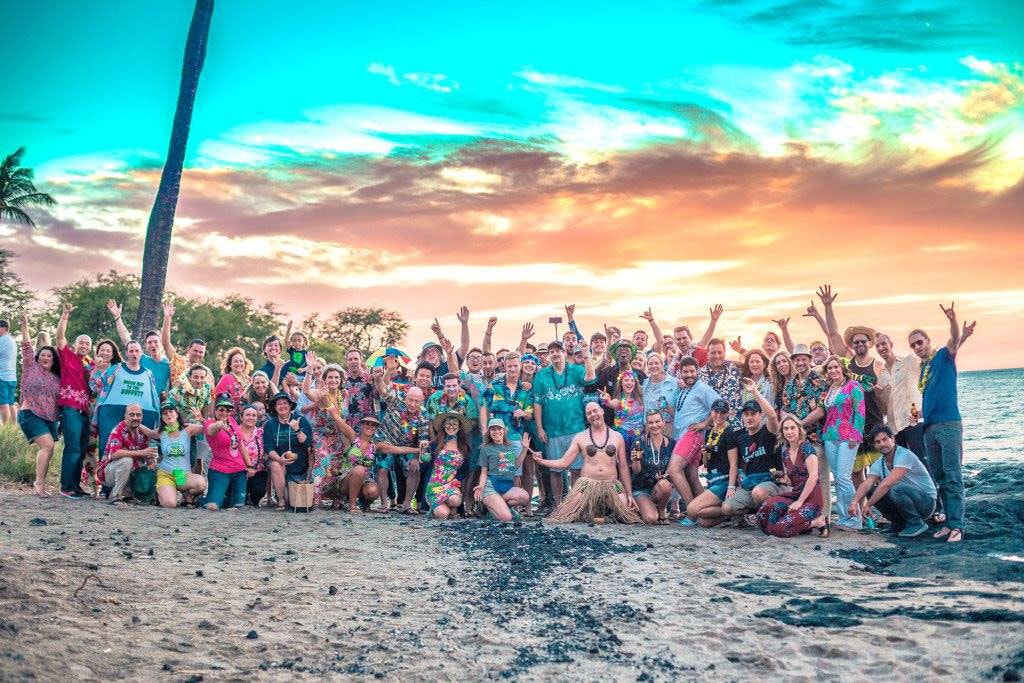 Most entrepreneurs don't realize the extent of their burnout, reduced energy, and creativity that comes from being "always on." Maverick gives you a reason (and pragmatic ROI) to make time to rebuild, recharge & rejuvenate.
Throughout the year, members are invited to take part in unique events such as 3X Maverick Multiplier Retreats with participating icons, Epic Experiences like journeying to Machu Pichu or flying MiG jets in Russia, Impact trips to build self-sustaining villages in Haiti, family learning opportunities, and even Camp Maverick.
Maverick Impact

We named the group Maverick1000 because we believe a small group of 1,000 extraordinary individuals and leaders can truly change the world. 10% of Maverick member fees go directly into a joint Impact fund to co-create a significant "ripple" effect. To date, we've raised over $3,000,000+ in charitable contributions…but even more powerful is contributing our brainpower, resources, and network to exponentially increase our total impact.
During 3X Retreats and experiences, Maverick members have the opportunity to make a measurable difference with our collective entrepreneurial resources by working with cause partners and/or mentoring new mission-driven startups.
We've previously worked on big issues like developing self-sustaining economic engines for villages we built in Haiti, helping develop educational programs for protecting the headwaters of the Amazon, aiding returning vets with entrepreneurial opportunities, and tackling global issues such as the declining bee population, the recent refugee crisis, and many more. What's more, each year Maverick members are invited to Sir Richard Branson's private island to brainstorm key projects for Virgin Unite.