Maverick Musings
We're just back from the 3X in San Diego and I think it was really one of the best retreats we've had. We had a jam-packed business day followed by an intense Impact Day and a lot of surprises for the Experience Day.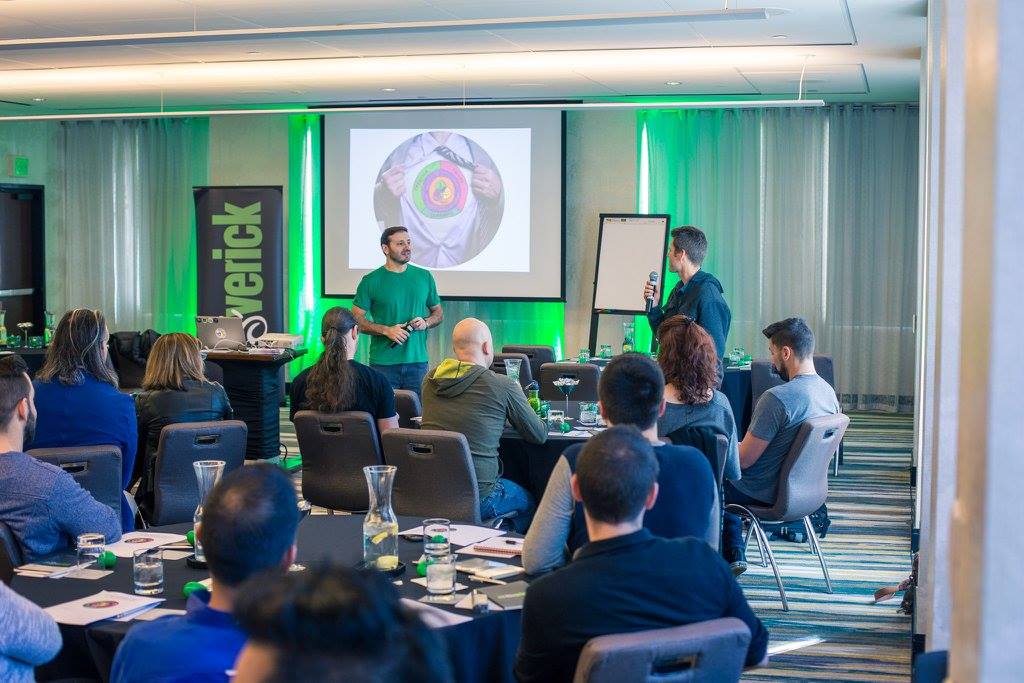 We spent the first half of the Growth Day digging into Evolved Enterprise with a hands-on workshop I taught. I really love going deep into the concepts here to work on re-inventing your business and putting out your most meaningful work. At some point, I'll consider doing a multi-day program on this – especially for Mavericks considering a transition to something bigger in their world. (Reach out if you're interested.)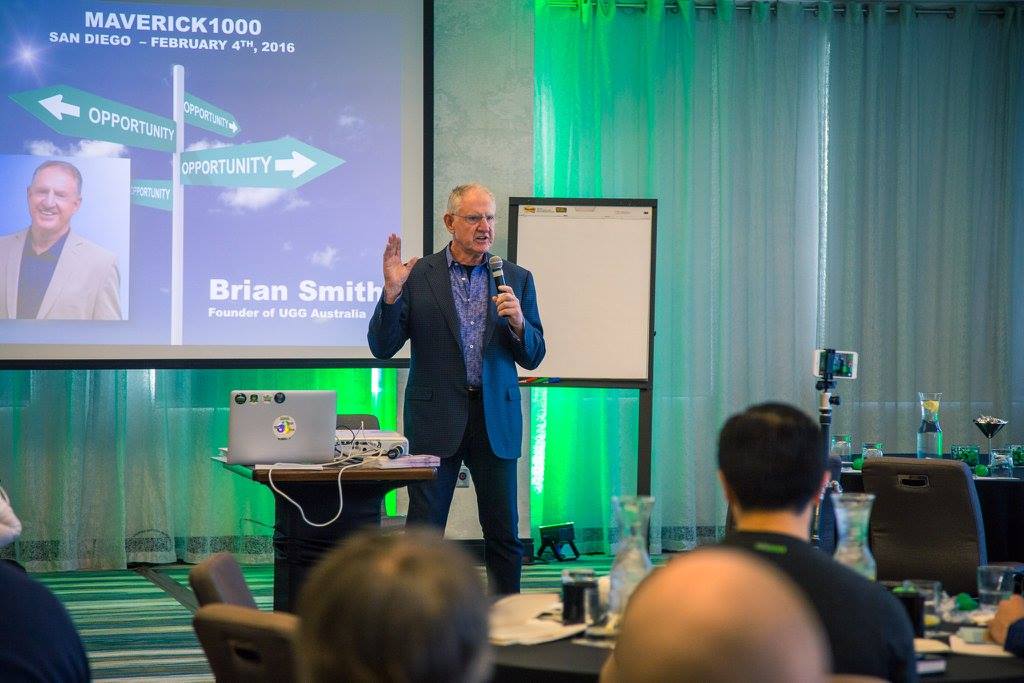 I was thrilled to be able to get Brian Smith, the founder of UGG at the last minute to share his hard-won insights from building such an iconic brand. What really stood out was how much Brian relied on intuition and 'gut'. He talked about getting goose bumps and using moments of meditation to seek answers. I've found it so interesting how many business icons like Sir Richard Branson, Steve Jobs and Oprah, among others, rely on their intuition to guide them.
Personally, I think there is a big part of business that is not just left-brain and logical, no matter what we think we can try to measure and control. There seems to be something bigger going on where we are allowing ourselves to be the conduit for a higher purpose. For me, meditation and journaling have become some of the key pieces of tapping into this bigger 'source'. Actually I'm just finishing a book of the same name by Joseph Jaworski that I'd highly recommend (http://www.amazon.com/exec/obidos/ASIN/1576759040/berrettkoehle-20/ref=nosim).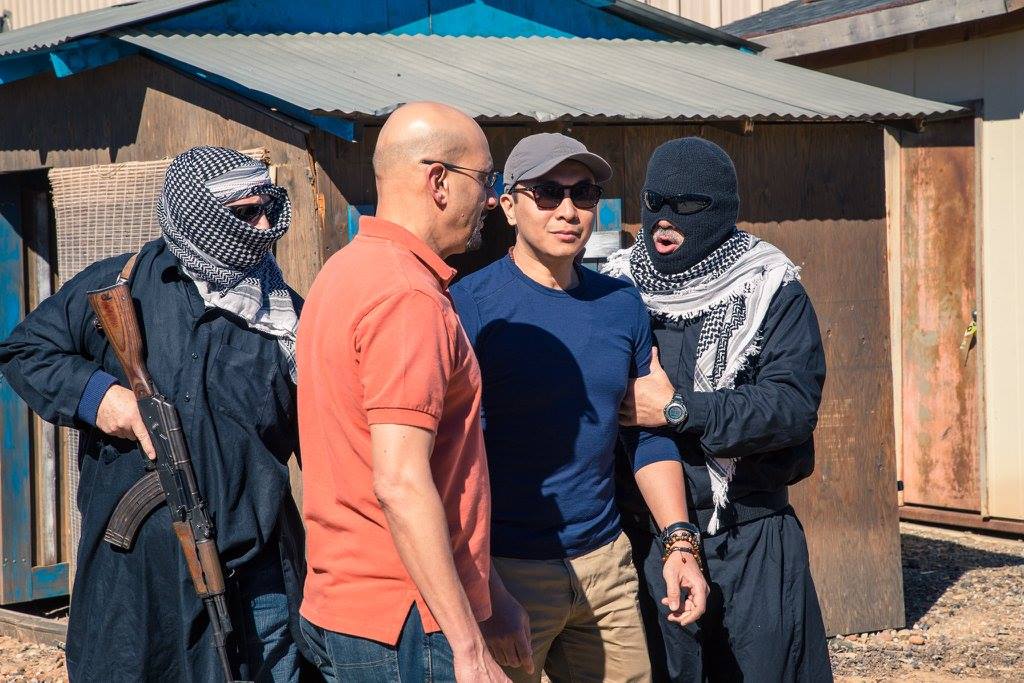 The next day, Impact Day, Mavericks boarded a bus and had no idea what to expect when we entered a former movie studio-turned military training center. We literally walked into a scene straight out of a village in Kurdistan. Everything seemed ultra-authentic and the anxiety was palpable as we didn't know exactly what to expect but knew something was coming. And then a non-descript pickup truck with an ISIS flag rolls out with men hiding their faces and bearing full automatics. Whoa! They quickly rounded up the women and went about gathering several male Mavericks to hood them and "execute" them around the corner. Of course, this was all staged but I have to tell you my heart rate did pick up a bit as the hood was placed on my head and we were led away.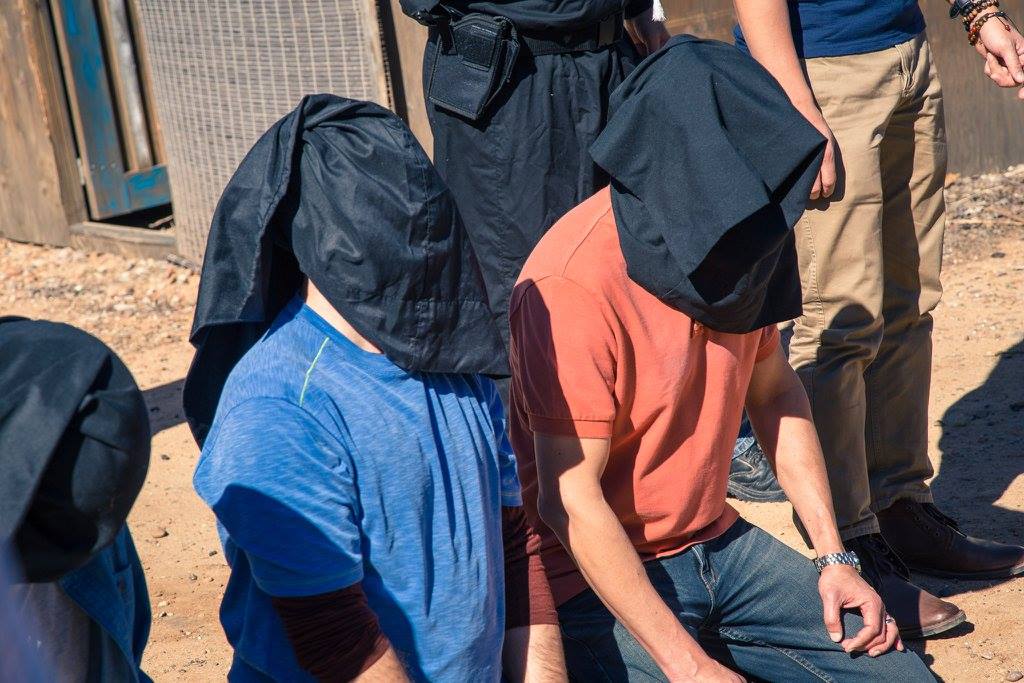 This was a dramatic way to bring home the work of our cause partner, Crisis Response International (CRI). As part of their work, they've created safe houses for women who have escaped the grasp of ISIS and the sexual abuse and slavery they've faced. We spent the day broken up into teams learning about the programs and then working on brainstorming solutions that could have a tremendous impact for enhancing their work. Brian Smith talked about goosebumps the day before, and I got them when the 2 founders of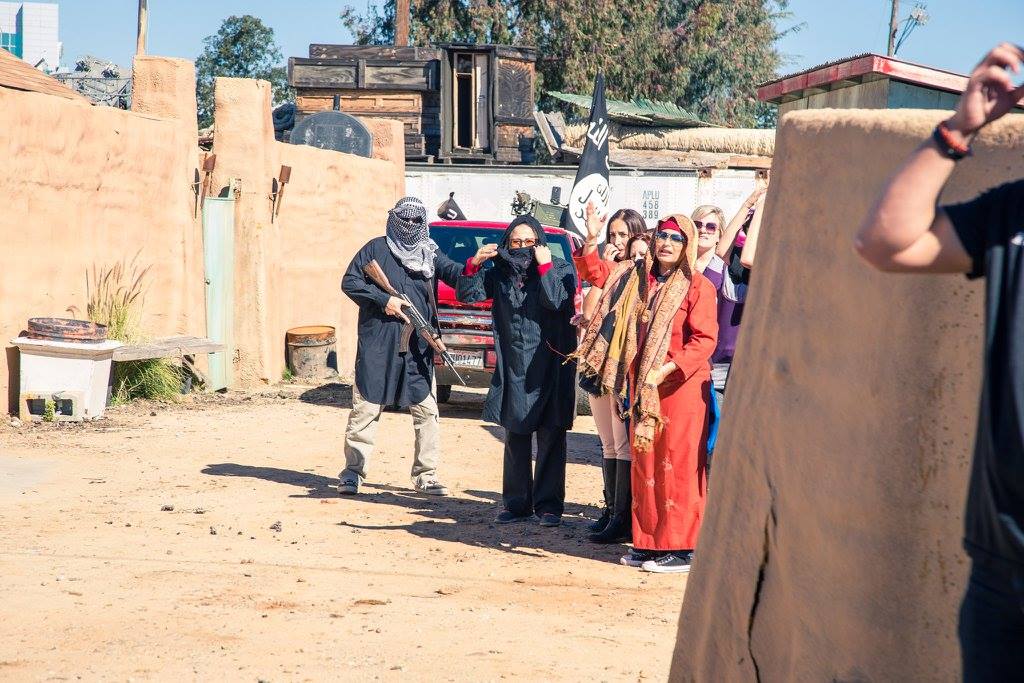 CRI, Sean & Laura, said our work could have the potential for impacting a nation. You see, CRI has gained the favorable support of the local government that no other NGOs in that region have and we truly could have a significant impact. That's exactly what I envisioned when creating Maverick and the way our Impact fund could be used. Stay tuned for more updates here.
The third and final day, our Experience Day, Mavericks got to do a bit of finger painting to bring out their inner artist and disregard their inner critic.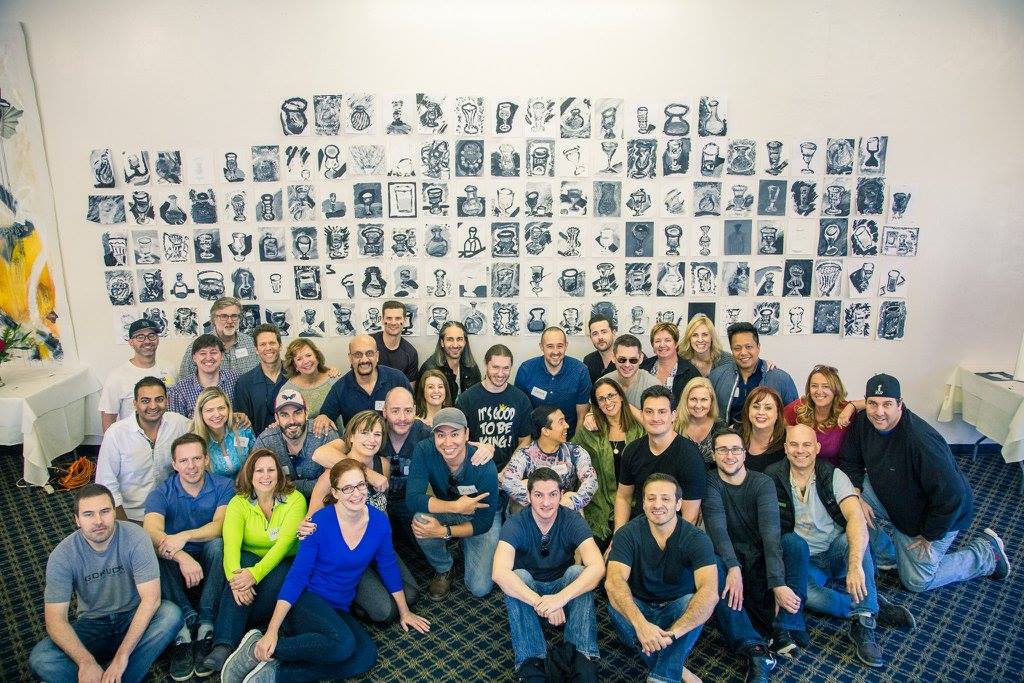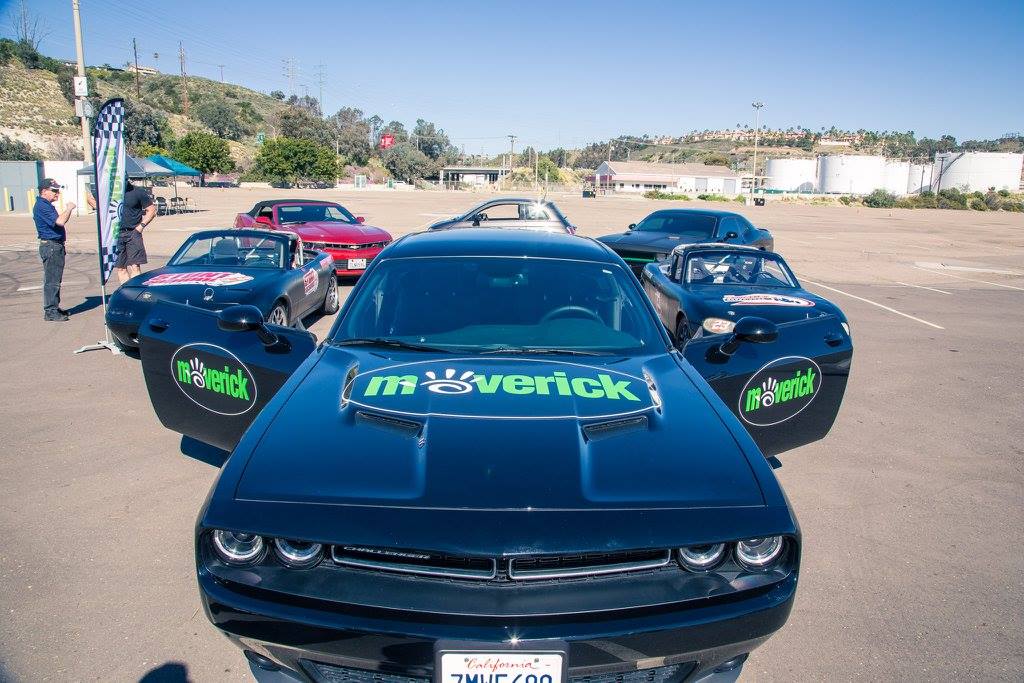 And then in a complete 180, we boarded a bus and headed to Qualcomm Stadium for stunt driving. Mavericks got behind the wheel doing 180s, drifting, rally racing and more. Not too shabby!
If you missed it – shame on you!  But don't worry this is just the start of the year; make sure you mark down everything going on at Maverick1000.com/calendar so you don't miss anything else. There's a lot in store for this year and we're just getting started.
All the best!
Yanik
P.S. In San Diego, we unveiled a preview of the new members' site. It's almost ready for prime time and you'll see it soon.