Introducing…
…. Our newest friend, business guru, and Next Fun (Ad)Venture partner…
Dutch Mendenhall, Maverick1000 Member #199 – Rancho Cucamonga, California
" I can create greatness in people and see the money in almost any idea…"
Welcome Dutch! What businesses do you operate?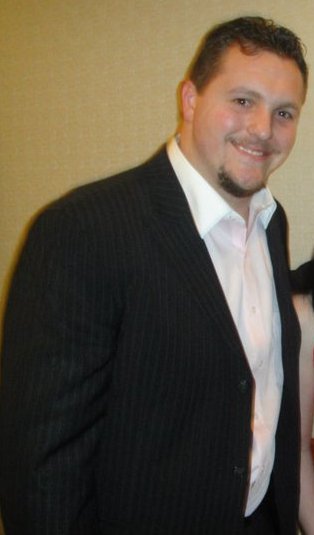 I am the Founder, Owner and CEO of The Seminar Solution, which is an Information Marketing Outsourcing and Publishing Company since 2004.  We help great brands take it to the next level through a variety of resources utilizing: discovering hidden profit streams, big back ends, sale floor, crazy profitable live events, Lead Gen, coaching launches and much more.  We're blessed to work with some amazing brands and are always looking for more.
Why did you become a member of Maverick1000 and why are you a good fit for the group?
1. The culture of the group and people feel off the charts.
2. The potential for growth of company and clients through resources and knowledge in the Mavericks.
3. Making great connections.
4. Playing the game of business and life with like minded incredible peeps.
Super Hero Skills?
I have two: I can create greatness in people and see the money in almost any idea.
What top things would you like to gain / learn / do with other Mavericks, and what unique value do you bring to the group?
We have made a ton of money in lots of different niches with big back ends.  We are givers of knowledge and resource we can give we will. It comes from a "company abundance"philosophy.
What is the most "Maverick" thing you have ever done?
Last month my wife (Vanessa) and I traveled from California to Florida and back over three weeks. I also went on a swamp tour in a swamp boat, which was mega fun. Recently on a whim I jumped a plane in less than 12 hours to Cancun to land a client, which we did!
What interests, activities or hobbies do you enjoy?
1. SPORTS
2. Travel
3. Adventure
What are the Top  adventures/things on your Big Life List?
1. I want to own a sports teams.
2. Live abroad while running my business
3. Experience something that I haven't even thought of yet.
What's the most significant / important contribution you've made to a community or nonprofit organization?
I participate with a Junior baseball club team that still exists  after10 years and give to my cousin's non-profit adventure camp for disadvantaged kids.
Which books, authors or programs have been a powerful influence in your business and life?
Richest man in Babylon, George S Clason
The Mental game of Baseball, H.A. Dorfman and Karl Kuehl
The Bible
Awaken the Giant Within, Anthony Robbins
Super System Poker Book, Doyle Brunson
Dutch Mendenhall
Founder/Owner/CEO | The Seminar Solution
bdutchm@gmail.com
Want to Comment? Click the title of this article, and then scroll down to post your comments.