Introducing…
…. Our newest friends, business gurus, and Next Fun (Ad)Venture partners…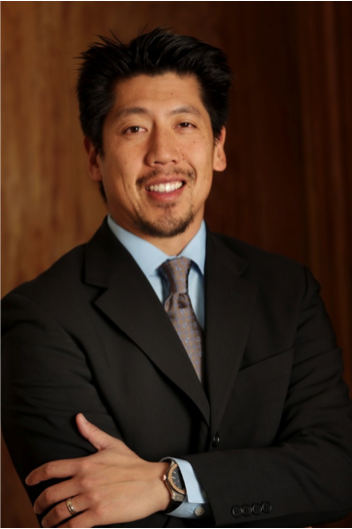 Steaven Chen – Maverick #255
COO of CNS Enterprises
San Francisco-born Steaven Chen grew up surrounded by the Chinese spirit known as baijiu. At age 10, he moved to Los Angeles with his parents where they started CNS Enterprises, and entered the business of importing baijiu from Asia.
Steaven recalls the distinct smell of the sorghum-based liquor as he played around the warehouse and helped make deliveries. As the items were all in boxes, he did not think much of them at that time but, "Once I was older, my impression was that this is a serious drink, and not to be trifled with as a kid."
Steaven did not grow up planning to involve himself in the family business; he wanted to do something on his own. He graduated from UCLA with a B.A. degree, double majoring in Economics and Global Development Studies, then went on to become the founder of Streamline Networks, an outsourced IT consulting firm at age 28.
Streamline Networks grew to 14 employees and generated over $2 million in revenue as a service firm. He then sold the company in 2011. Building from this experience, Steaven returned to the family business in 2012 to take over his current role of Chief Operating Officer at CNS Enterprises.
Steaven's aim is to bridge the gap between the world's top Chinese liquor suppliers and American distributors to create a culture and team that will successfully bring this storied spirit to the general market. Steaven's personal favorite baijiu is Shui Jing Fang, as he generally likes those that fall into the Strong aroma category, which tend to have more floral notes.
In his spare time, he enjoys being with his wife and two children. Steaven is passionate about tennis, and also continues to practice and teach the martial art of Aikido, which he has been involved in for the past 20 years. Aikido is centered on cultivation of self through sincerity, discipline and flexibility which has all been instrumental in his own personal and professional development.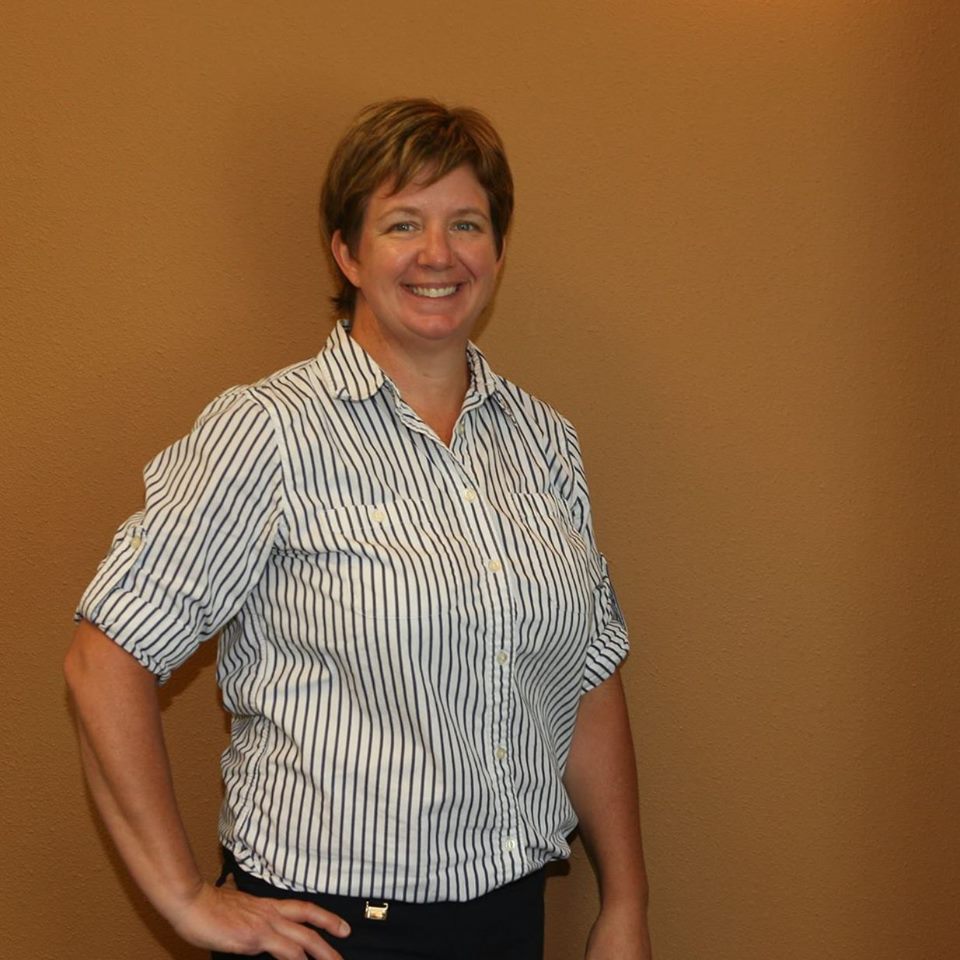 Shari Aldrich – Maverick #257
President and Clinical Director of Bodymechanics Institute
Shari Aldrich, LMP is the President and Clinical Director for the Bodymechanics Institute, including its divisions of Bodymechanics School of Myotherapy & Massage, Integrative Health Clinic, Bodymechanics Fit Body Boot Camp and Bodymechanics Graduate Clinic.
Shari graduated from Bodymechanics School of Myotherapy & Massage in 2006 and became a core instructor just months out of school. In 2009, Shari became the owner of Bodymechanics and has continued the strong tradition in the community for creating exceptional massage therapists.
In 2015, the new Certified Personal Training school was added to the Bodymechanics curriculum.
Shari is the point person for her flagship business, Integrative Health Clinic – which is an alternative health facility including chiropractic, massage and nutrition treatments.
The Bodymechanics Fit Body Boot Camp is a fitness facility in Tumwater which offers group fitness classes, personal training and corrective exercise programs.
In 2012, Shari was able to purchase a facility on Mottman Road in Tumwater that now houses all divisions of her company. Future goals include to franchise or license her programs.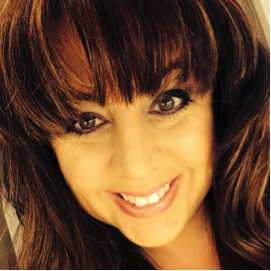 Charlie Fusco- Maverick #259
CEO of Synergixx
Charlie Fusco is a creativity generator! A veteran radio & TV host, executive producer, acclaimed copywriter, motivational speaker, author, and shoe expert keep her humming 356 days a year!
As the founder and CEO of Synergixx (a full service direct response advertising and marketing agency – with creative production, media buying, call center and revenue enhancement services all under one roof) her philosophy is simple: We make campaigns work! She is a highly sought after CMconsultant and product development specialist.
Calling both Los Angles and Baja, Mexico home (she is bilingual),the East Coast for more than 20 years. Starting as an actress as a teenager and as an assistant to film distribution manager her passion for film ran deep. She has acted in several uber embarrassing comedies with actors like Martin Landau, Fred Savage, and David Hasselhoff. Having a passion for documentary filmmaking she attended Northwestern University and then went on to attend Boston University where she completed a degree in Communications. Paul Orfalea's (founder of Kinko's) hit her car in a parking lot and as "an apology" hired her to be a part of his National Training team where she learned to connect with people and was part of the new technology introductions like video conferencing and virtual desktop publishing. After graduating, she was the creative marketing head of a top Direct Response agency in Maine where she produced their first $50M; going on to produce another 4 hit shows in succession. After getting bit by the entrepreneurial bug she started Synergixx in New Jersey and over the course of 15 years has employed more than 3000 people locally; remaining a major employer in South Jersey area.
She is known as the queen of supplements in the industry after producing some of the top grossing health product infomercials of all time. Her production career goes beyond health to include rap videos, anti-bullying videos and sports podcasting. She is currently finishing her first book after co-writing three others (one with Dr. 90210 which is now published in 7 countries). Her greatest achievements are her HAPPY marriage of 20 years and her 3 incredible children. Dinnertime conversation with her family is her daily dose of creative juice!
Diena Chen – Maverick #260
Principle Owner of CNS Imports, Author and Photographer
Diena is currently in the process of finishing her first book, an autobiographical comedy based on her life growing up in L.A. Prior to writing, she worked briefly in photography after attending the Pasadena Art Center, College of Design. She is still involved in her family business, CNS Imports, and remains a Principal owner though taking a smaller role today. During her eighteen years on board, she served a pivotal part in establishing CNS Imports as the largest distributor of Asian fine wines and liquors in the U.S. While she still has an eye on the company, her main focus is her book and working towards getting it published next year.
Dzulkiflee Taib – Maverick #263
CEO of Matchbyte
Dzulkiflee Taib is the CEO of MatchByte, a fast growing global company providing airlines and hotels such as Scoot (a subsidiary of Singapore Airlines) and billion dollar hotel chains such as Accor and many others with exclusive online reservation systems technology. He also founded directly and indirectly a few other startups such as Wiremuch, an app development company, Kinetik Innovations, a mobile payment development house and Whatevents.com, an event finder for travellers.
Prior to being in MatchByte and his entrepreneur stint, Dzulkiflee has more than 6 years of experience as a Web Development manager in Jetstar Airways, receiving two Jetstar Galaxy Award for key initiatives within Jetstar. He was involved in at least 3 reservation system projects including the Jetstar Pacific in Vietnam, Jetstar Asia in Singapore and the move from OpenSkies to NewSkies for Jetstar itself.
In his spare time, Dzulkiflee loves to teach his two young daughters technology skills such as building an iPhone app from scratch. On other days he love to travel with his wife, two daughters and 14 month old son to learn more about cultures from around the world.
Rob Reynolds – Maverick #264
Finance Director at Elite Beauty Sourcing Ltd
Until Mid 2012, I always thought that I did a good job, steady, reliable, the voice of reason. Friends and colleagues confirmed that I did. Whether that was in business or helping organize the various sporting and social events that I would do in my spare time. Then I met Kent Rhodes, a business coach, and he introduced me to a new stream of possibilities. It was like I had woken up.
Opportunities that had obviously always been there were being revealed, and previously passing thoughts now started to become questions that needed answering. My remarkable wife, Kay, immediately supported this pathway, and we share in this quest for more knowledge, each from our own perspective. She has grown, and continues to grow, that support for what we do together and separately. (Or as the legal profession would put it, jointly and severally!)
So my new phase began, firstly with engaging a coach (Kent!), then being introduced to Wealth Dynamics and Roger Hamilton. Then, wow, I was fortunate enough to be invited into Roger's Crystal Circle and be mentored by Roger. Roger introduced the principle of social entrepreneurship to me and I am extremely grateful that he remains my mentor today.
Part of this revelation was access to a new world of learning, through the mentoring and through audio books (I don't read long paper articles or books). I now talk a different language and act differently,
compared to a few years ago. I am no longer content for my language and my actions to stagnate.
So the plan became to safely exit my current business (completed in 2014) and embark on a path of providing more value to those who are magnificent at coming up with viable ideas, but less suited to delivering them. What I deliver are the systems and processes to leverage their ideas. But not by me becoming a worker in those businesses!
Last October, I teamed up with Kent to create a company which invests in excellence. Our first venture is Elite Beauty Sourcing Ltd, a start up Health & Beauty products company, trading primarily in the UK and Europe, but with big expansion plans through organic growth. I am very excited to be working with Nicky Pearson, who leads the company, as she possesses great ideas, shares the passion, and most importantly has extensive experience in this industry. I continue to seek more opportunities to be of service, and to multiply success for those I support. I deliver value through attention to detail, founded on a strong sense of justice and fairness. My challenges are always threefold.
• One to avoid getting stuck in that detail
• Two is to step over my natural caution (but still in a considered way!)
• Three is to recognise people's needs (because I am focused on the detail).
Outside of my business pursuits, I love staying fit, wherever possible through team sport. Really interested in anything that involves a ball and a score, yes, I am quite competitive. My personal peak was playing for England Veterans vs Scotland Veterans at Volleyball in 2008, and since there have been no veterans matches since, that makes me a current International sportsman! For the record, (I did say I do detail), I did a degree in Chemical Engineering and Polymer Technology many years ago, then got married to Kay in 1981, and witnessed the arrival of two children in Jenni and Tim.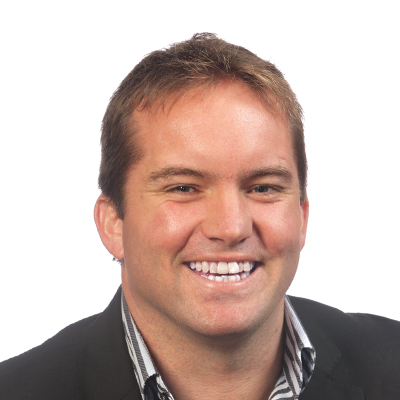 Scott Picken – Maverick #265
Founder/CEO of Wealth Migrate
Scott Picken is the founder and CEO of Wealth Migrate, the premier global real estate investment marketplace, and an expert in global real estate markets with more than 16 years of experience. Wealth Migrate provides investors access to below-market real estate in first world markets through crowdfunding technology with a low investment minimum of just $10,000 USD.
Originally from South Africa, Scott began his career in real estate in London working for a mid-sized Irish developer; at 22, he partnered with another investor to acquire his first international real estate property— a residence in Cape Town; at 24, he completed his first investment in London real estate. These and subsequent investments led him to found his first real estate investment firm at age 26, International Property Solutions (IPS). Through IPS, he executed on his philosophy of working closely with local partners to offer quality investment opportunities to a global network of investors, helping them gain access to the wealth-building assets previously reserved for the only the top echelon of investors worldwide.
Most recently, Scott launched his book, Property Going Global, written in association with Clem Sunter, a scenario planning expert and an internationally renowned South African businessman. The book is widely recognized as the authority on international real estate investing and provides guidance on how to create wealth safely via a tried-and-tested system.
Through Wealth Migrate, Scott is spearheading "The Wealth Movement," an initiative to inspire entrepreneurism in the upcoming generation of business leaders and to expand access to wealth for all investors. Through a strategic partnership with LemonadeDay.org in the U.S., supported by Google for Entrepreneurs, he founded Lemonade Day Africa, an empowering training in entrepreneurial and business principles for children between 8 and 16 years old. This fun course helps children run their own lemonade stands, thereby gaining valuable experience in starting their own businesses and developing the self-confidence needed to follow their future dreams.
When Scott is not trying to revolutionize the real estate industry, he loves spending time with his wife, Kelly, and their two-year-old son, Jonty. He enjoys many sports, including rugby, hockey, kite surfing, barefoot water skiing, surfing and more. Among his many pursuits, he has climbed Mt. Kilimanjaro and run the longest one-day road race–the Comrades Marathon–three times.
Tracey Ivanyshyn – Maverick #267
President at Credit Risk Management Group of Companies in Canada
Tracey is President of the Credit Risk Management Group of Companies, a Canadian company with 146 employees in 3 locations. Focused on growing and nurturing her team to excel at meeting the needs of large national creditors, the group has three separate companies serving primarily North American Banks, national creditors and government agencies. The three companies focus on:
Building secure web interfaces with the most trusted banking platforms in the world to integrate and service large creditors during due diligence and securitization processes within the front end of the lending process.
Continuing to surprise the industry with a new model for business process outsourcing (BPO) and contact centers for long term clients such as TD Bank, JP Morgan Chase and Bank of Montreal Pivotal to the growth of her business, Tracey was one of 40 Entrepreneurs from around the world selected to join Tony Robbins personally in the original Business Mastermind Group – a three month collaboration led by Tony which culminated in his creation of the Business Mastery courses offered today. The experience and personal coaching with Tony totally changed her mindset and business model, followed by incredible growth. Named to Canada's Fastest Growing Companies List and nominated for Canada's 10 Most Admired Cultures, Tracey and her team have lead the group of companies to more than 500 times growth in the past decade alone.
Growth and curiosity follow as she leads the group and one of the companies in particular – a debt recovery contact center- to be known as "changing the face of the industry…one conversation at a time" by the large national clients that are flocking to align with the shared vision for the future. Taking a fresh and compassionate approach to debt recovery in a self described "old boys network" has been a blast and is changing the buying criteria within the industry. The enthusiasm for the services and products themselves are secondary to the passion for finding and mentoring the best people from outside the industry to breathe new life and surprising results into an old model.
Strong family ties to her husband and three daughters, and a huge focus on gratitude and curiosity have made it a joyful ride so far.
Logan Christopher – Maverick #268
Co-Founder of Superman Herbs
Logan Christopher has been called a physical culture renaissance man for his work in many different areas of fitness and strength training. While many people become experts in one specific area he seeks to master them all.
As a performing strongman he has pulled an antique fire truck by his hair, juggled kettlebells that have been lit on fire, done weighted back flips, supported half a ton in a wrestler's bridge position, and many of the more typical old-time strongmen feats like phone book tearing and nail bending.
Being born without genetic gifts for strength he sought out the best training information to develop his strength. In addition to learning from top trainers he went outside the field of strength training. This led him into mental training and sports psychology which he has explored in depth, becoming a Neuro Linguistic Programming Trainer and hypnotist. As well as a certified Eden Energy Medicine and soon to be Energy Psychology Practitioner.
That's also how he got started in the field of health and nutrition which inevitably led into herbalism. Some of his many teachers include Ron Teeguarden, the foremost expert in Chinese Tonic Herbalism in the West and Sajah Popham at the School of Evolutionary Herbalism.
His personal philosophy is to bring together the best movement skill, health information, and mental training to achieve peak performance.
He is the author of many books and video programs to help people increase their strength, skills, health and mental performance. You can find more information at his other website www.LegendaryStrength.com.
Tom Shieh – Maverick #269
Owner of Crimcheck.com
Tom Shieh is a creative, serial entrepreneur with a Bachelor's Degree in Electrical Engineering and Master's Degree in Telecommunications. Originally from Taiwan, he has several years of technical and management experience at IBM, Level 3 Communications, and Northrop Grumman. He has owned and managed over 100+ revenue-generating websites within a private-equity fund, which he's recently stepped down as a fund manager to focus on new business ventures more aligned with his passions.
Tom is the Founder of Crimcheck.com: Real People doing Real Background Checks! They are an organization that is committed to protecting your brand. By providing expert, comprehensive and legally compliant background checks they protect your employees and your customers, the two most critical people in making a brand a success!
In his spare time, he enjoys spending time with his wife and 3 kids, working out, playing the guitar, basketball, and is active in his church.