Introducing…
…. Our newest friends, business gurus, and Next Fun (Ad)Venture partners…
DavidPaul Doyle – Maverick #270 Ashland, Oregon

Welcome DavidPaul! What business(es) do you operate?
I'm the Founder & CEO of NatureWise and the Co-founder of The Voice For Love. NatureWise is a natural supplement and beverage company committed to helping people live longer, healthier lives. The Voice For Love is a nonprofit organization that provides free online resources for deepening one's experience of Self.
Why did you become a member of Maverick1000 and why are you a good fit for the group?
I became a Maverick to network and develop friendships with pioneering entrepreneurs, break out of my tendency to isolate, and have more fun in my life. I'm a good fit for the group because I'm a progressive, creative thinker and have a passion for following my heart and dreaming big.
What top things would you like to gain/learn/do with the Mavericks and what unique value do you bring to the group?
I would like to strengthen my business savviness, grow my business network, and go on adventures I would not normally go on. Although I no longer consider myself a spiritual teacher, I was a full time student and teacher for over 20 years, and I do have a lot of insight and knowledge in this area.
What is the most "Maverick" thing you have ever done?
I left a career in Silicon Valley to pursue my dream of becoming an author. My wife and I lived in a small cabin for 1 year while we wrote our first book together. We then traveled the country in our car with our young daughter giving hundreds of workshops around the country. It was an adventure.
What are your Superhero skills?
From a business perspective, I'm creative when it comes to marketing and brainstorming. I love to help people develop new marketing and business strategies. From a personal 

perspective

  I have a lot of skill and expertise when it comes to mental and emotional processing, meditation, and how to seek spiritual guidance.
What are the top 3 things on your life list?
Travel the world with my wife

Surf perfect waves

Continue to fulfill my heart's desires no matter what they are
What interests/activities/hobbies do you enjoy?
Hiking

Skiing

Watching good movies

Traveling

Surfing
What's the most significant/important contribution you've made to a community or nonprofit organization?
I founded and ran a non-profit for over 10 years. Now I exclusively fund the one that I founded and give away all of our resources for free.
Which books/authors/programs have been a big influence in your life?
Jayem

The Work of Byron Katie

Stompernet

Frank Kern
Garrett Gunderson – Maverick #271 West Jordan, UT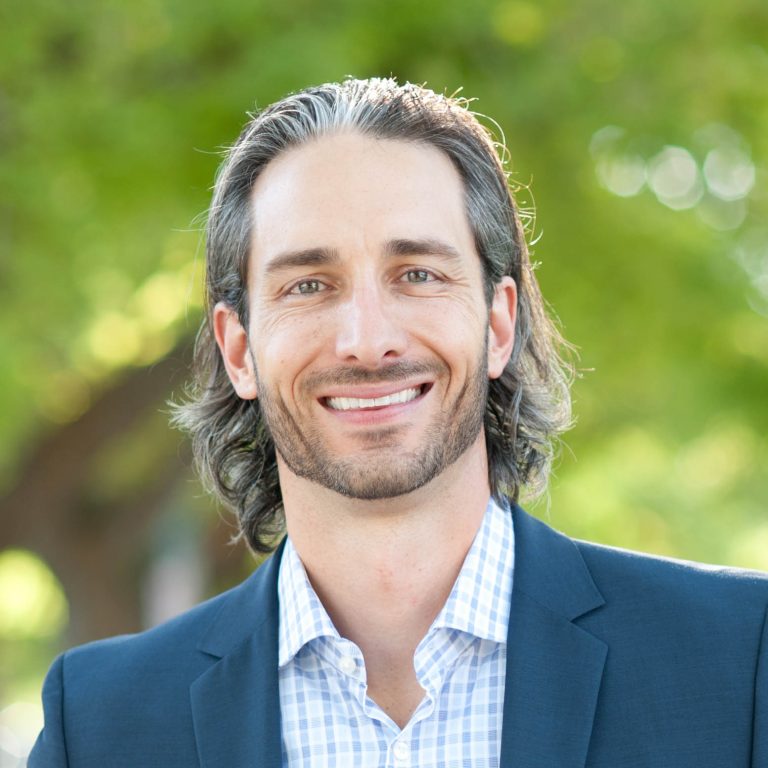 As a lifelong entrepreneur and a NY Times best-selling author, you may have seen Garrett on CNBC, Fox News or ABC.
His book, Killing Sacred Cows, debunks dozens of common myths about money and investing. Gunderson has dedicated his life to educate and serve hard-working, honest business owners. The INC 500 even named his firm to their prestigious list. His company, Wealth Factory, helps entrepreneurs navigate personal finances and investing. First they help entrepreneurs find spendable cash without having to work harder. Then they show them invest for cash flow according to their own strengths. It's all about minimizing risk and building in guarantees. This gives entrepreneurs clarity, peace of mind and financial confidence.
More about Garrett, coming soon…
Melinda Wittstock – Maverick #272 Bethesda, Maryland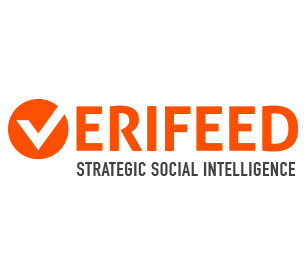 Welcome Melinda! What business(es) do you operate?
I'm the founder and CEO of the social intelligence company Verifeed. We analyze millions of social conversations – to predict trends, understand consumer needs, interests, behavior and circumstance, and execute valuable data-driven strategies to boost revenue and margins. Who wants what you're selling but doesn't know you yet? What do people want that you can provide? How can you turn 10 influencers into 1 million customers? How can you get ahead of your competition? In real time and over time, our algorithms and analysts come to understand what excites, frustrates and motivates people – and our social intelligence matches you with your most likely individual believers, influencers and customers. We listen, learn and leverage opportunities, markets, and customers you didn't even know you had.
I'm also writing a book about female entrepreneurship and the "inner right stuff" we amazons need to manifest into outward wild success. I'm investigating how women can reinvent the masculine lingo and concepts of strength, e.g. being "powerful" and "decisive" without being a "bitch"! We all want to be liked, and its great we want make sure everyone else is happy, but we also need to just get it done and drive results. I'm using my own "skinned knee MBA" as a backdrop and interviewing awesome women entrepreneurs. I'll discuss how women need extra DNA to succeed as entrepreneurs and that we tend to go for fixer upper businesses the same way we do with relationships. It's more than a book: I want to build communities and content licensing around it worldwide.
Why did you become a member of Maverick1000 and why are you a good fit for the group?
If someone had me write down on a piece of paper my "dream peeps" – the friends, business collaborators, and "family" I'd want to spend my time with – I would say, variously: Generous, innovative, fun-loving and talented people of integrity who are "all in" in everything they do, dedicated to lifelong learning and creating huge value everywhere they go, leaving a room better than it was before they got there. So I showed up at Camp Maverick, and there you all were!
Why am I a good fit? I'm a maverick to my core. I challenge assumptions, strive to overcome the seemingly impossible, learn from everything all the time, love to live large, have a big heart, and I want to be challenged, innovate, grow, give and change the world!
What top things would you like to gain/learn/do with the Mavericks and what unique value do you bring to the group?
So many things to learn, share, and give!
Variously what I crave most is to be inspired, mentored, supported, and connected with amazing "all in" people who dare to dream big and live their lives in the "now" being all they can be, true to themselves, generous to others, and creating value anywhere and everywhere. I want to build a great business so I'm keen on collaborating and building "win-wins" with MAV companies. Most immediately I am looking to hit that $1mm run rate and build and grow a great company – so any help and advice with hiring/team, culture, sales, marketing,
you know! I'll also be going for my Series A next year for Verifeed so connections to investors who will love and support a woman CEO with all this Maverick DNA in her blood would be great. Oh, and of course, great women to interview for my book and women who want to partner with me in creating a business around it.
As for what I can give – I LOVE to mentor and teach as much as I love to learn. Right now I mentor a lot of startups, companies and causes in everything from product, fundraising, and customer acquisition through to disruptive marketing techniques. This is everything from how to win a lot of free or earned media, how to do a memorable print or TV interview, pitch or presentation, through to how to create / multipurpose / distribute great content (I'm a recovering journalist) across multiple platforms in a personalized way…at scale. Anything too about data science and its applicability to marketing, customer acquisition, and generating high-margin revenue! I also like to share lessons learned as a female entrepreneur – including my "what not to do" list when raising money and other fun stuff.
But more than all of that, what I can give is friendship, authenticity, positivity, support, joy and love!
What is the most "Maverick" thing you have ever done?
Lead an impromptu occupation by 50+ students of the McGill University Administration to get divestment from South Africa on the Board of Governors Agenda, and then work tirelessly – as a journalist (and activist– to ensure McGill was the first North American college to divest). It was.

On a dare, picked up a handsome skier by conclusion of a crazy black diamond run in Chamonix, France

Started three businesses – and almost brought down the British Government with one of my big journalist coups on the Times of London, aged 25.

Created and hosted a super cool "ism" party in London one Halloween for 250 people in a venue that could comfortably fit 100. I was "altruism" because I paid for the drink. What's your ism? Shall we have a Maverick-ism party? I'm game!

Want more?
What are your Superhero skills?
Give me data, and I will find the pattern – and the opportunity!

Uncanny "woo-woo" intuition

Figure skating. No kidding. I'm a national champion, and I can still vaguely do a "layback spin" and "double loop" jump.

Breaking news TV anchoring and hosting (AKA adlibbing and making sense about important "life or death" things when you're trying to hear camera and other direction from the control room in your earpiece over all the producers arguing!)

Public speaking

Being a great friend

I'm a super mom (and dog whisperer!)
What are the top 3 things on your life list?
Invest in & mentor 1000 women entrepreneurs to change the world

Orbit the earth from space

Travel throughout Asia and sail the Caribbean & Mediterranean

Crap there's 4. Be "all in" in every moment of every day!
What interests/activities/hobbies do you enjoy?
Learning something new and overcoming fear (including subconscious crap)

Great conversation and bonhomie with great food, friends and family

Doing cool things with my kids, Sydney (12) and Finn (9)

Dogs! Especially my golden retriever Josie (and Pundit R.I.P)

Skiing, Sailing, Yoga

Gardening

Meditation & Mindfulness

Long hikes and picnics in the woods or at the beach

Travel and exploring

Silent disco 🙂
What's the most significant/important contribution you've made to a community or nonprofit organization?
In college, I co-launched the "International Youth for Peace and Justice Tour". Against all odds, and with no money, we brought hundreds of teenagers from impoverished and war-torn countries to three Canadian cities (Toronto, Montreal and Vancouver) to meet with kids their age and share experiences. I got all the airlines to pay for hundreds of airfares, hotel chains to provide free accommodation, and Harry Belafonte and Archbishop Desmond Tutu to sponsor and endorse the endeavor.Then, in 2002, I founded the nonprofit journalism venture Capitol News Connection, growing the localized and mission-driven news organization to serve more than 3 million on 200+ radio, TV, newspaper and digital outlets. We won countless Murrow awards and more. I was also one of the founders of the Investigative News Network, a group of 150+ nonprofit innovators in media.
Which books/authors/programs have been a big influence in your life?
Too many books and authors to count, so here's what came first to mind: Big fan of John Kennedy Toole's "Confederacy of Dunces", Evelyn Waugh's "Scoop", and anything by George Orwell and Graham Greene, through to the early pioneers of mindfulness, positivity and healing, whether Louise Hay or Scott Peck, and beyond. I've been fascinated lately with neuroplasticity, in particular John Assaraf's NeuroGym and how in various brainwave states of deep meditation once can unearth and replace self-limiting beliefs. "Start with Why", "Good to Great" and "Lean Startup" have all had major impacts on my entrepreneurial efforts. My inner nerd gravitates to astrophysics, "multiverse" and string theory – so anything from Michio Kaku, Neil DeGrasse Tyson or Brian Greene is pretty cool.
Kirsty Verity – Maverick #273 Castle Hill, New South Wales – Australia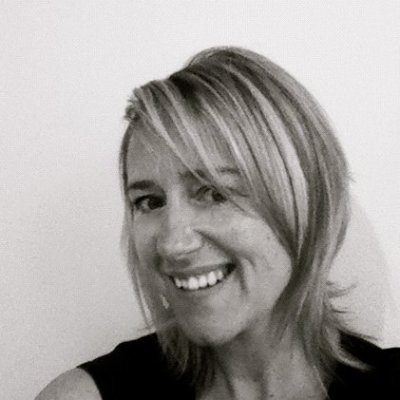 Originally from the corporate marketing world, Kirsty created a multimillion dollar e-commerce business in 18 months – she now indulges in her passion of travelling the world and meeting awesome people who help her on her journey.
More about Kirsty, coming soon…
Vishaal Gupta – Maverick #274 Orlando, Florida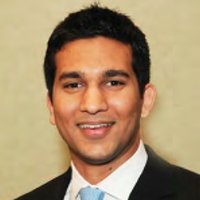 In 1984, Braham Aggarwal and his son-in-law Suresh Gupta started Park Square Homes to meet the growing demand for quality housing in Central Florida. Their innovative designs, superior construction and commitment to homeowner satisfaction helped their small, familyowned operation become one of the largest and most respected independent residential development and homebuilding companies in Central Florida.
Today, Park Square Homes is still family owned and operated by three generations of passionate homebuilders—Chairman Braham Aggarwal, with his son-in-law, Suresh Gupta as CEO of Park Square Enterprises, and his son, Vishaal Gupta as Executive Vice President of Park Square Homes. With family at the heart of their company, they understand the importance of family more than most. And it shows in their homes.
More about Vishaal, coming soon…
Tom Maduri – Maverick #275 Burlington, Ontario – Canada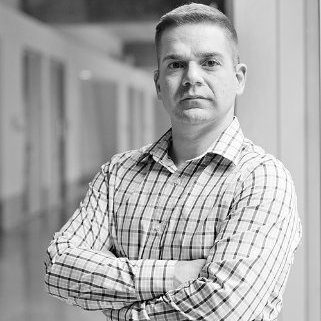 Tom has over 15 years experience covering progressive roles. Executive Leadership in Technology, Marketing, Operations, and Electronic Commerce & P/L across the Financial, Communications, Publishing, large scale IT implementation and Entertainment industries. He has been involved in corporate restructurings, turnarounds, project/company recoveries and organization change programs. Since 2001, Thomas has delivered well over $300 million worth of projects for companies, from many award winning implementations to organizational adoption of Agile to deploying 'game changing' technologies.
Tom is a recognized IT-revolutionist blending the world of web 2.0 with practical business sense. His services have been sought after by leading organizations throughout North America for omni-channel customer experience management.
More about Tom, coming soon…
Andy Beedle – Maverick #128 Salem, Virginia
Once upon a time, Andy was a university professor with an interest in cognitive science. Now, after co-founding four successful companies in fields ranging from technology to fitness, he helps clients in multiple industries increase their bottom line revenue and grow their prospect pools.
During his academic career, he publishes research in the Journal for Neuroscience Research, The American Philosophical Quarterly, and the Journal of Philosophical Psychology (among others). He also delivers conference papers and various invited lectures.
Since starting abeedle.com, Andy has contributed to the marketing field with presentations at national conferences ranging from NACAC to the National Small College Enrollment Conference as well as industry sponsored symposia and engagements with individual Colleges and Universities. In addition to speaking and writing on enrollment management and the growth of the Internet, he has been interviewed by numerous publications including the Atlantic Monthly, Inside Higher Ed, the Lawlor Review, the Admissions Marketing Report, and U.S. News and World Report. His work has been featured in publications such as The Wall Street Journal,Advertising Age, and USA Today.
More about Andy coming soon…
Shevaun Moran – Maverick #276 Huntington Beach, California
Sheevaun is the founder and creator of the Energetic Solutions, Inc.® Success Systems. Devoted to teaching the world's entrepreneurs and leaders the authentic and audacious Energetic Principles with practical step-by-step 'How-To's', to fulfill their legacy or dream. Sheevaun has helped over 15,000 people to achieve their dream, trained thousands to have clarity, calm and vibrant health while building their businesses.
More about Sheevaun, coming soon…