One of the best parts of being a Maverick is the ability you have to make a positive IMPACT on your world.
As a Maverick Member, not only do you get to experience Epic Adventures and Life Changing Experiences, but you get be a part of CHANGE; in the lives of young entrepreneurs and start-ups as well as in the infrastructure of Non-Profit Organizations. Check out some examples of organizations and people that YOU have been a part of supporting in 2013:
3X Multiplier Trip in San Francisco 2013
Donations: $1,333.00 to National Association of Blind Merchants

National Association of Blind Merchants is a membership organization of blind persons employed in either self-employment work or the Randolph-Sheppard Vending Program. They provide information regarding rehabilitation, social security, tax, and other issues which directly affect blind merchants. The National Association of Blind Merchants serves as an advocacy and support group.
Founded in 1940, the National Federation of the Blind (NFB) is the nation's largest and most influential membership organization of blind persons. With fifty thousand members, the NFB has affiliates in all fifty states plus Washington, D.C., and Puerto Rico, and over seven hundred local chapters. As a consumer and advocacy organization, the NFB is considered the leading force in the blindness field today and is the Voice of the Nation's Blind.
2013 has been an exciting and busy time for NFB. To learn more about what they have been up to, click here.
3X Multiplier Trip in Chicago 2013
Donations: $5,000.00 to Dreams for Kids
Dreams for Kids replaces charity with opportunity for at-risk youth through service, leadership and social activities, inspiring them to fearlessly pursue their dreams while compassionately changing the world. Their Dream Leaders program provides training in youth leadership, social entrepreneurship, service learning in class, after school and in We Are the Change® conferences.
Founded in 1989, Dreams for Kids is a volunteer based, registered non-profit 501(c)(3) children's charity that breaks down social barriers to end the isolation of at-risk youth. Dreams for Kids is empowering youth who live in poverty and those with disabilities, by uniting them with their peers, recognizing their abilities, and allowing their voices to be heard. The most isolated young people from every community are reminded they have something to give, and they are the solution-not the problem.
To learn more about Dreams for Kids mission, check out their media room by clicking here.
3X Multiplier Trip in Las Vegas 2013
Donations: $4,500.00 to Opportunity Village

Opportunity Village is a not-for-profit organization that serves people in the Southern Nevada community with intellectual disabilities, to enhance their lives and the lives of the families who love them. Opportunity Village is dedicated to helping people with severe intellectual and related disabilities become the very best they can be. Through vocational training, community employment, day services, advocacy, arts and social recreation, citizens with severe disabilities are able to find new friends, realize future career paths, seek independence and community integration and unleash creative passions.
Opportunity Village was founded in 1954 by a small group of local families seeking to improve the lives of their children with intellectual disabilities. Since then, Opportunity Village has grown to become Nevada's largest private, not-for-profit community rehabilitation program, serving more than 3,000 people annually through vocational training, community job placement, art & life skill enrichment, advocacy, and social recreation programs.

There are so many ways to get involved with the awesome people at Opportunity Village. To learn how, click here.
Maverick IMPACT Fund
Haiti IMPACT Trip 2013: Caring House Project Foundation – $5,000.00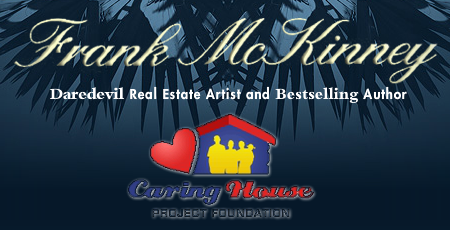 This is the 3rd year that Yanik, along with a team of Maverick Members, has accompanied Maverick Member #35 Doug Doebler (trip organizer),  Frank McKinney and Hope to Haiti on an IMPACT trip to Haiti. Maverick Members have been able to help bring healing and re-building to a country that has been devastated by natural disasters, sickness and hunger. The Maverick Members who attend the IMPACT Trips to Haiti come home changed forever, by the simple beauty and love shown to them by the people of Haiti. To learn more about this year's trip, check out a re-cap written by Doug Doebler here.
Virgin Unite – Necker Island Experience with Sir Richard Branson 2013 – $131,747.70
Virgin Unite unites great people and entrepreneurial ideas, reinventing how they live and work to help make people's lives better. They believe business can and must be a force for good in the world – and that this is also good for business!
Every year, the Mavericks take a trip to Necker Island in the British Virgin Islands and spend some quality time conversing with sir Richard Branson himself. All of the trip costs go directly to supporting Richard's non-profit Virgin Unite.
It's not to late to get in on the action for this year! Click here to learn more about the 2014 Necker Island Experience (happening March 15-22, 2014).
Hey Mavericks! Way to be awesome in 2013! 2014, look out 'cuz here we come…