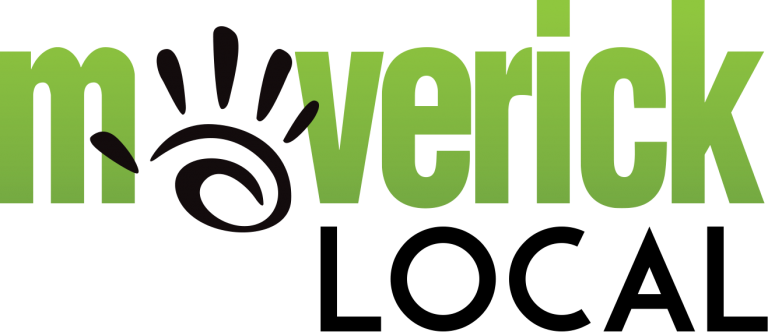 As many of you know, we've successfully started two chapters of Maverick Local with Charm City (Baltimore) and Capitol City (Washington DC). They are small, but mighty groups comprised of some of each cities' top CEOs and distinguished founders.
The local chapters provide a way for Mavericks to connect, grow and make an impact on their local communities. Meetings are 1x/month with more intimate business focused roundtables, impact days and unique experience days.
In the Spotlight
Maverick Date Night 10/29 – a ton of fun, Argentinian style! Members and their significant others learned to tango like pros. Take a look at the Maverick shenanigans below:
Welcome New Members
Veronica Cool, MSF – Charm City
Founder & Managing Director
Cool & Associates LLC
In 2011, after several decades in the corporate sector, Veronica Cool established Cool & Associates LLC, a management consulting firm to build a bridge between to the Hispanic Market. Specializing in Hispanic Marketing & Community Outreach, Recruiting & Staffing, Financial Services, Management Advisory Services, Training and Professional Development including Speaking & Facilitating workshops and Seminars.
With the great need to engage the rapidly growing Hispanic segment, Cool specializes in Diverse Segment outreach- In essence, how to best engage this segment most effectively, whether thru digital, coalition building, events or a fully integrated plan developed upon auditing and assessing the current processes & infrastructure. Moreover, our expertise in Diverse Talent Acquisition brings the right team-players to organizations to further leverage their growth and operations.
Additionally, Cool has over 20 years of experience in commercial banking, lending, financial analysis and sales management, working with Wells Fargo and Bank of America. She has developed in-depth management, operational & leadership expertise with projects including leading the state-wide Maryland Hispanic Chamber of Commerce, a volunteer-run membership based organization that represents the 40,000+ Hispanic businesses in the region.
Cool has received various awards including the Daily Record's MD Top 100 Woman, inducting her into the Circle of Excellence and the US Hispanic Chamber Ultimate Latina Award in the Corporate Sector. Recently, First Lady Michelle Obama recognized Veronica for her commitment to mentoring youth at the National Mentoring Summit. She also served on Governor O'Malley's Gubernatorial Transition Steering Team.
She has travelled internationally on trade missions to foster economic growth and has spoken nationally in various conferences addressing topics such as Diverse Segment Marketing, Minority/WBE and entrepreneurship and Women in Business and Leadership. Additionally, she has published several articles on similar topics; and is a columnist for The Daily Record and Mundo Latino.
She is a graduate of Kutztown University with a BS in Business Administration, and also holds a Masters of Science in Finance degree from Loyola University of MD. A native of Dominican Republic, she is the Past Board Chairman of the MD Hispanic Chamber of Commerce, and currently serves on the boards of Open Society Institute, Big Brothers Big Sisters of the Greater Chesapeake, Hispanic Leaders Association and Advisory Board of the MD Small Business Technology Development Center. She is married with two children and lives northwest of Baltimore, MD.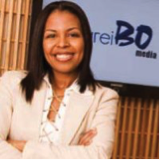 Shelonda Stokes
President and CEO
greiBO media
Shelonda Stokes is no stranger to leadership and accomplishment.  She is a results oriented professional with over 15 years of management, communication and media experience in the entertainment, government and commercial business arenas.
Shelonda is greiBO's influential leader and responsible for the development of its global brand and successful position in the marketplace. Known throughout the industry as a strategic and creative visionary with very strong business acumen, she is the President and CEO of greiBO.
Shelonda's solid marketing background combined with an in-depth understanding of audio and video challenges the greiBO team to deliver creative and effective solutions to any multimedia need. Under her leadership, greiBO has earned a place in the world of advertising and communications with numerous awards and service to industry leaders and global markets.
This sought-after thought leader and businesswoman is the recipient of over 75 community related awards and numerous professional awards such as Innovator of the Year and Maryland's Top 100 Women.  She is on speed dial and   key advisor for an elite list of Fortune 100 CEO's, elected officials, and other dignitaries. greiBO's growing impressive client list is the result of her management and greiBO's culture of think, listen and believe. Just ask Under Armour, Hewlett Packard, Smithsonian, the State of Maryland, Visit Baltimore, just to name a few.
Upcoming Maverick Mondays
Business Breakthrough Roundtables, Impact Days and Experience Days.
Charm City
November 16, 2015: Impact Day – Maverick Impact 2.0
Police Car Ride Along through Baltimore City, work with Outward Bound.
Our morning will begin with a police ride along through Baltimore City neighborhoods, facilitated by a BCPD Officer, talk about gaining perspective. From there, we'll continue our conversations with Outward Bound, a non-profit that delivers programs using unfamiliar settings as a way for students to experience adventure and challenge in a way that helps them discover they can do more than they thought possible.
Capitol City
November 12, 2015: Impact Day – Maverick Impact 2.0
Crab Tank session with budding entrepreneurs at George Mason University.
This is our take on the popular TV show, Shark Tank… except our version is of course better. Like the show, budding entrepreneurs will present us their ideas and we will help guide their decisions for a better and successful future – here's where we up the game – we get to do it in our community, impacting what's important to us:entrepreneurial mentorship.

As mentioned, Charm City had a similar experience and ROCKED IT! In fact, a few Mavericks invested in a couple of the pitched business ideas. This Impact Day will create a number of investments opportunities for the future… but more on that later.
Maverick Epic Experiences
Maverick M3 Summit – December 3 – 5, 2015 – Buenos Aires, Argentina 
A culmination of all things Maverick, combining our philosophy of 'MoreProfits, More Fun and More Impact' with the annual gathering of Mavericks and icons in exciting locations unlike any other 'normal' business conference. Click here to sign up.
Maverick New Year's Family Freedom Celebration in Delray Beach, FL., December 28, 2015-January 1,2016
Announcing The First (And Only) Event Combining Business Sessions for Children and Leadership Development Sessions for Parents… Plus Unique Experiences and Activities to Create Incredible Family Fun and Lifetime Memories. So grab those kiddos and bring the New Year in with a Bang! In Maverick Style. Click here for more information.
If you have friends or colleagues who fit the Maverick DNA in or around the Baltimore and DC-area please feel free to refer them to Ian Lingwood. (ian@maverick1000.com)