Launching soon…
Imagine a phone app that allows users, charities and businesses to collectively impact millions of lives… through the power of "Thank You."
Ever wanted to leverage your business to support a favorite charity… but found your hands tied up in a mess of red tape? Well Maverick1000 Member #140 Joe Marinucci and his good friend Gene are about to change that.
Earlier this month, Joe reached out to tell us about an incredible project he's been working on — with a very "Maverick" impact structure. He wrote: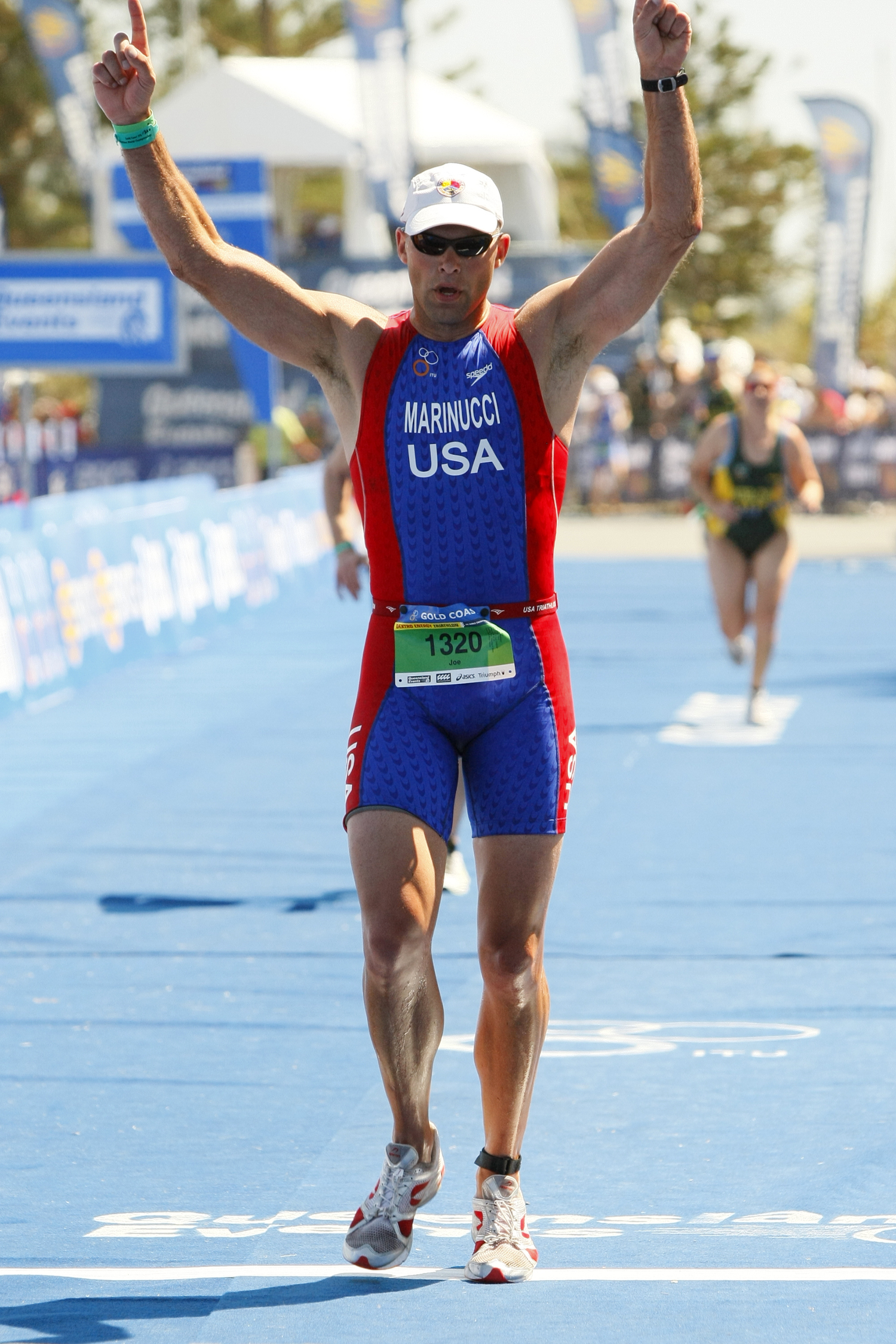 "Hey Yanik,
Happy New Year my friend. Things are going well on my end. I am living the dream splitting time between my home in Clearwater Beach Fl and Breckenridge CO. My son is now over 5 months and looks to be a prodigy in the making. Great stuff. 
I am working on a very exciting project that is cause-marketing related… We've created a mobile app called "Charity Miles," which allows users to earn money for their chosen charities as they walk, run and bike.
Our charity partners include The Michael J. Fox Foundation, Stand Up to Cancer, ASPCA, Feeding America, The Nature Conservancy, Autism Speaks and Pencils of Promise— collectively representing tens of millions of grassroots supporters…
The app is supported by corporate partners who pay on a traditional CPM basis… However, with our platform, the marketing impact is MUCH better…"
Of course we were intrigued, so I jumped on the phone with Joe and Gene to learn more about this project… and WOW do I think all Mavericks will want to know about this:
Back Story:
Joe and his good friend Gene Gurkoff have been bonded by an intense athletic passion for many years — with five Iron Mans under their belts together and counting. (Joe was even one of Gene's groomsmen at his wedding, but according to Gene: "…the triathlons we've done together transcend even that.") But each race was fueled by a purpose bigger than themselves…
A lawyer by trade, Gene has been leveraging his skill and passion for triathlons to raise money for charities since the very beginning; and the better he got, the greater impact he wanted to make with each race. So in 2005, Gene founded Team Fox in support of the Michael J. Fox Foundation — and has since raised over $16M for Parkinson's research. If he could just get enough people involved, Gene believed, he could attract corporate sponsors to make an even bigger impact… but this proved more difficult than he thought.
The truth is, while many companies would love to sponsor their favorite charities, it's actually very difficult to legally pull off, as foundations aren't allowed to "promote or market" in exchange. This means after all the time, capital and red tape involved, most businesses simply can't justify the cost.
As the lawyer for the foundation, Gene understood this challenge. So he and Joe put their heads together, broke outside the box, and created a phone app to solve it: Charity Miles.
"Now through one app, we can mobilize all those grassroots supporters, allow charities to promote themselves – and make it possible for corporate sponsors to get involved."
What is Charity Miles?
Charity Miles is a simple phone app that empowers users to walk, run and bike for their chosen charities. While the impact is huge, the app is simple: When they're ready to get moving, users just select their favorite charity and press start. The phone tracks their distance and for every mile they go, they earn money for their charity.
The app allows corporate sponsors to get involved too, paying on CPM basis like any other digital marketing plan. But with this platform, the social and marketing impact is MUCH bigger:
Instead of just a banner, the sponsor gets a fully integrated, FULL-screen multi-media placement in each user's phone as they use the app.
When the user finishes a workout, the sponsor gets to send a direct email to the user, giving them their mileage and stats, applauding their efforts, thanking them for the opportunity to collectively sponsor great charities, and offering them a reward for their care (i.e. click through opportunity).
Users also log into Facebook to use the app — so once they finish, the app automatically updates their Facebook and Twitter accounts to tell all their friends of their accomplishments, and thank their corporate sponsor for giving them this opportunity. ("I just ran 8 miles to raise 16 hours of research for breast cancer… Thanks Gatorade, for sponsoring my donation!") This is an HUGE plus for the sponsors, as it gives them access to users' Facebook and social networking information.
All of these components have a massive charitable impact, a measurable market-value, and huge ROI for the sponsor on many levels — personal, financial and social.
"I think everyone's trying to use Facebook for marketing — and they're doing it wrong. People don't use Facebook to interact w/ brands; they use to interact w/ friends. A company who has a million "likes" because of some raffle doesn't mean much in a human sense. But with this app, brand interaction happens via an authentic "Thank you," not a "like."  — Joe
The full app will be launching soon, so if you've been looking for a way to make meaningful connections with new customers — with incredible financial and personal ROI — reach out to Joe about becoming a Charity Miles sponsor: joem@intmktgsolutions.com
Here's a sneak peek at how your business can be involved:
Thanks Joe… GREAT work — and way to represent the Maverick1000 DNA!
Want to get YOUR business involved?
Contact Joe Marinucci at joem@intmktgsolutions.com