What have your fellow Maverick Members been up to?  Check out some exciting things happening in the lives of a few of them below.
Dush and Terra Ramachandran- The Net Momentum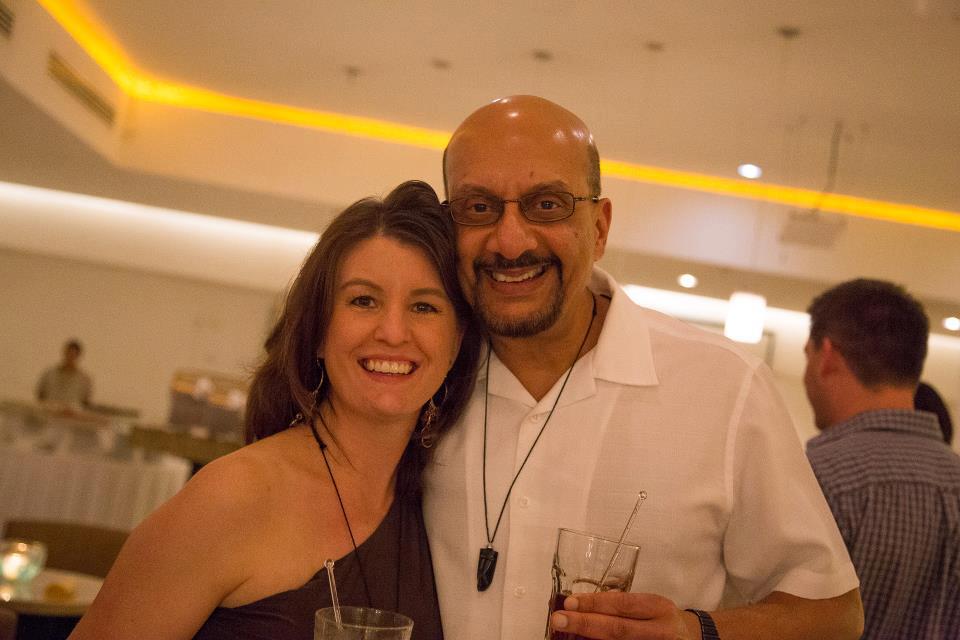 Dush and Terra's company The Net Momentum has been doing incredibly well while growing steadily. The Net Momentum is the premier provider of revenue enhancement strategies and services for online and direct response marketers. And talk about a dynamic duo! Dush Ramachandran is President and CEO of The Net Momentum Corporation and a sought after business transformation coach, speaker, author, radio show host and regular contributor to a number of publications on entrepreneurial topics. Check out this awesome article Dush wrote about affiliate marketing that was recently published in the Blogtrepreneur.
Terra Goeres Ramachandran is Founder and Chief Operating Officer of The Net Momentum Corporation. Prior to founding The Net Momentum, Terra was most recently Director of Client Development at ClickBank, the world's largest business platform for vendors of digitally downloadable products, operating the largest global affiliate network. An early employee at ClickBank, Terra helped in ClickBank's phenomenal revenue growth from 2000 to 2010.
The team at The Net Momentum is sponsoring ONTRAPALOOZA, the annual Customer Conference of ONTRAPORT, to support Landon Ray and Lena Requist. They are looking forward to making some great connections there!
Are any of you looking for affiliate management? Give Dush and Terra a holla! They would love to hear from you and are offering a special "Maverick Only" rate.
Landon Ray and Lena Requist- ONTRAPALOOZA
Landon Ray is Founder and CEO of ONTRAPORT, an award winning web-based sales, marketing and business automation software platform. Designed for entrepreneurs and small businesses, they put your sales lead management, multi-step multi-media follow-up, and internal client fulfillment processes on autopilot.
Lena Requist is the Chief Operating Officer at ONTRAPORT. Lena is passionate about team development and believes you can grow an organization from the inside out. She has created a team at ONTRAPORT that takes charge of and optimizes their own workload, which allows for time toward self-directed projects that help to grow the company.
She is also committed to supporting fellow women in business (Amen Sister!) While at ONTRAPORT Lena created Women in Business Group, which empowers a community of over 300 female entrepreneurs and business women.
The last couple of years have been full of all sorts of awards and recognitions for ONTRAPORT. It was named one of Forbes' Most Promising Companies in America in 2013 and was ranked #102 on the Inc. 500 (and #10 in software) as one of the 500 fastest growing privately held companies in America. They were also one of Red Herring's Top 100 North America Tech Startups, a top finalist for CareerBuilders' First Annual "Big Strides in Small Business Award," one of Achievers' 50 Most Engaged Workplaces, the winner of Stevies for outstanding customer service, and a CoDIEs finalist for best relationship management software and best marketing automation software (Ummm….WOW).
On October 2-4, 2013 ONTRAPORT will be hosting ONTRAPALOOZA: The Ultimate Event For Business Rockstars! This event is going to be full of all sorts of killer speakers, parties and experiences. And the best part is, ONTRAPORT is comp'ing all Maverick Members! Contact events@ontraport.com to let them know you're coming.
One of the best things about you Mavericks, is that you never cease to amaze us!
Do you have an exciting thing happening in your life personally or professionally? Or a perspective to Share?  Contact Rose at rose@maverick1000.com.