Awesome Perks, from one Maverick to Another
One of the best parts of being a member of the Maverick family is that you have access to a wealth of knowledge, connections, leads and growth tools, simply by reaching out to anyone of your fellow Mavericks.  Over the last month, we have seen some incredible connections made between members.  We have also been witness to great deals/perks being offered and tough questions being answered.  Check out some examples below: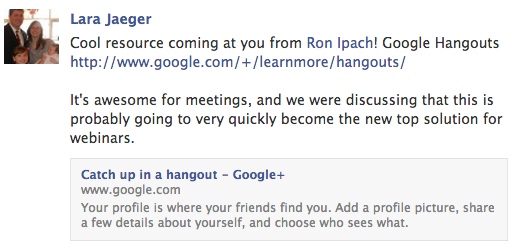 This resource allows you to:
Chat face-to-face
Seeing someone's face can make all the difference, so catch up with the whole gang from your computer, phone or tablet device.
Host Virtual Meetings
Get work done faster in virtual meetings with powerful tools like screen sharing and Google Drive collaboration.
Broadcast to the World 
Go live in front of a global audience, whether you're an aspiring artist, a global celebrity or a concerned citizen.
Thank you Ron Ipach for sharing this great tool!  For more information go to http://www.google.com/+/learnmore/hangouts/

 Maverick Event Marketing Mastermind-Maverick Member #191 Benjamin Croft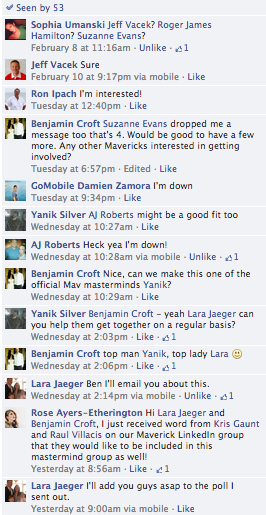 It does not get much better then this. A new member coming in and stirring up the creative pot is not only AWESOME, but exciting.  With all of these "masterminds" coming together into one group….all I can say is watch out world!  Thank you Ben for boldly reaching out.
If you have questions regarding this group, please contact Benjamin Croft at ben@wbecs.com.
To sign up for this Mastermind group, please contact Lara at lara@maverick1000.com.
EasyBizBlogging-Maverick Member #133 Steve Little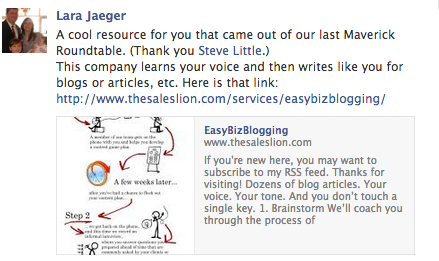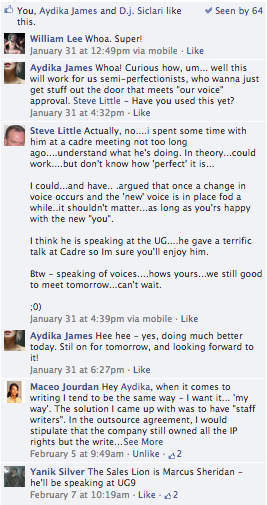 Dozens of blog articles. Your voice. Your tone.  And you don't touch a single key.
This tool just might be a dream come true!
1. Brainstorm
The Sales Lion team will coach you through the process of coming up with blog post ideas; utilize the techniques Marcus has used with hundreds of organizations across the world to brainstorm ideas for blog posts.
2. Record
The only equipment you need is your computer with Internet access, and a free Skype account. The Sales Lion Team will take care of all the technical details.
3. Relax
Once the recording is made, The Sales Lion Team take care of everything else for you, including writing, formatting, and uploading your blog posts.
Thank you Steve Little for sharing this great tool with us!  For more information check out  http://www.thesaleslion.com/services/easybizblogging/.
Get Your Own Wiki Page! – Yanik Silver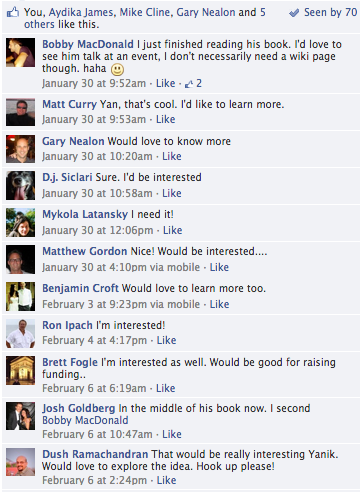 Ward Cunningham, the developer of the first wiki software, WikiWikiWeb, originally described it as "the simplest online database that could possibly work."  Wiki is a Hawaiian word meaning "fast" or "quick".
Having a personal Wiki page could be key in bringing more traffic to your company or web page.
If you have questions or are interested in a Wiki page, please contact Yanik Silver at yaniksilver@maverick1000.com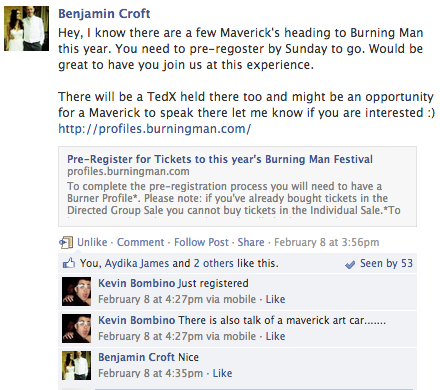 (OK…..This sounds like an EPIC experience.  A Maverick Art Car?!  Heck yes!)
Are you in the mood for some life changing fun? If you are thinking "YES," then contact Benjamin Croft at ben@wbecs.com.
Do you have a special deal or perk that you would like to offer your fellow Mavericks?  If so, please contact Rose at rose@maverick1000.com.  She will be sure to get the word out!
Getting Answers….The Maverick Way
Are you in need of new phone app, technical advice, web work/makeover, or anything else pertaining to your life and business? These Mavericks took their questions to the Maverick's private Facebook page.  Take a look at what they got back:
Total Website Makeover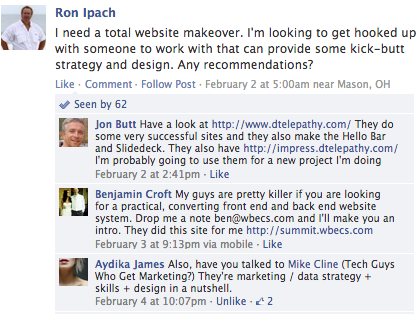 An Online Resource for Outsourcing Software and Database Projects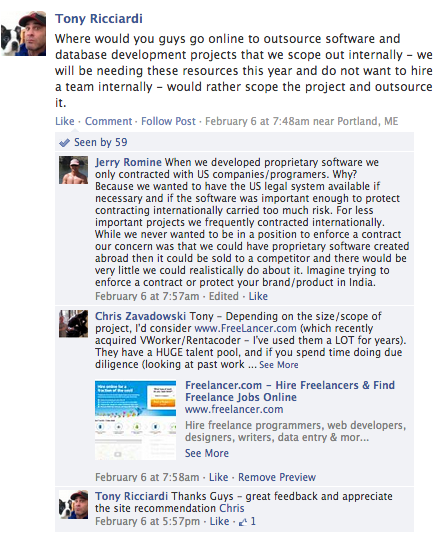 Phone Apps that Turn Your Phone (Android) into a Wifi Hot Spot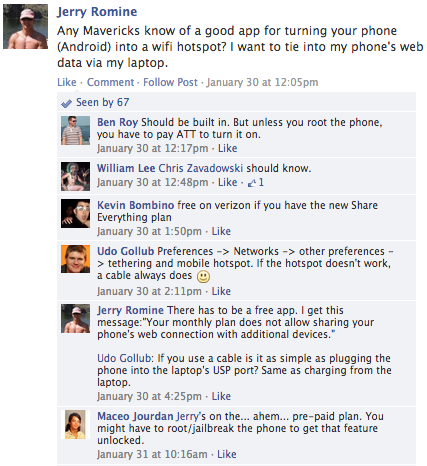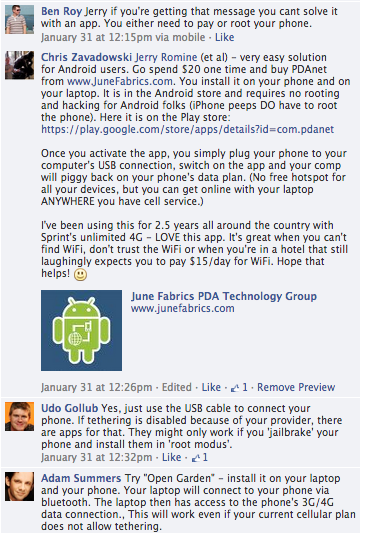 Are you a member of the Private Members' Facebook group or LinkedIn group?  If not, click on the links below to join:
Facebook: https://www.facebook.com/groups/35013016744/
LinkedIn: http://www.linkedin.com/groups?gid=1097227&trk=hb_side_g