Congratulations on your NEW book, Valerie!
Valerie Young, Maverick1000 Member #33
After LONG last my book The Secret Thoughts of Successful Women: Why Capable People Suffer from the Impostor Syndrome and How to Thrive in Spite of It (Random House) came out on October 25!
I'm grateful to say it's been getting a lot of positive reviews from some people you may know (posted at Amazon or http://impostorsyndrome.com/) Stats change hourly, but a few minutes after launch it was #9 on Amazon's Top 100 Women and Biz books and made it onto two other Top 100 lists.
There's lots of advice in there for entrepreneurs who hold back, who worry they don't yet know enough to be an "expert," or who feel pressure to build an empire when they want to stay joyfully small… but rich.
I'd love to have your support in getting the word out to your followers. And should this topic be a good fit for your clients/customers — or if anyone has an e-zine or off-line newsletter — I have several articles you're free to use.
Thanks for your ongoing support!
Warmly,
Valerie Young
Adam Summers launches Medigroup Media!
Dr. Adam Summers, Maverick1000 Member #132


Hi guys (and gals)…
I wanted to let my Maverick "family" to be among the first to know…. I'm extremely excited to announce the launch of a new division of Medigroup called "Medigroup Media."
Medigroup (one of the largest non-acute health care group purchasing organizations in the US) has been awarded the exclusive contract for placement of 3D TVs in health care facilities throughout North America.  These 3D TVs are based on a new technology that enables viewing of 3D content without the need for special glasses!  You haven't seen anything like this (literally).
The TVs will be installed in doctors offices, clinics, surgery centers, etc and will display a combination of educational and advertising content, in addition to being a referral source for new patients — it's an exciting business model!
Please let me know if you know anyone who would be interested in participating in any way with this new opportunity.
Tim Houston Paves the Road to Badass
Tim Houston, Maverick1000 Member #2
The Road to Badass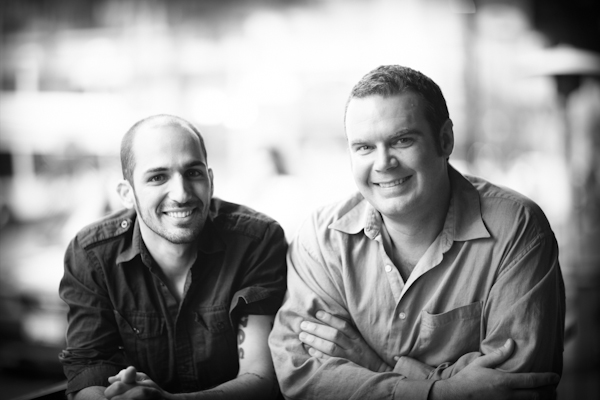 "Even a 1,000 mile journey starts with a single step."
—Lao Tzu, The Tao
For Joshua Pellicer, this step started with the question: "Why do some men seem to be born with a natural talent for attracting women?" He knew there was more to it than just "luck of the draw," so Joshua set out to decode the "system" behind meeting and attracting beautiful women — to find out if it was a gift only for the lucky few, or if it could be taught and replicated.
Through years of studying psychology and applying social theories, working day and night in bars and coffee shops across the U.S., he tried everything he could think of. Eventually he recognized patterns developing — and then an amazing thing happened: Suddenly his own understanding of attraction and seduction was surpassing the "naturals" he had known before.
Joshua himself had achieved a "badass" level of attracting women; and once word got out, it's no surprise he suddenly become a very popular dude. And that's how Joshua's life as a professional dating coach began.
Soon after launching his professional career, men worldwide were begging for access to personal coaching opportunities with Joshua. Many dubbed him a "prodigy." After a few years of live coaching, he realized that while inspiring a few guys at a time was rewarding, his dream was to reach millions of men, fundamentally impacting their futures by harnessing the power of badass. That's where the other half of the badass equation comes in: Maverick1000 Member #2 Tim Houston.
When Tim was laid off in 2002, he'd had enough of the rat race and wanted to take on a completely new challenge: conquering the world of online PPC and affiliate marketing. Many attempt and fail in this endeavor, but like Joshua's method of attracting women, Tim discovered his own system for attracting traffic, leads and sales. Soon, like Joshua, friends and strangers were coming to him for his expert advice time and again.
After crossing paths on a marketing cruise in 2009, Joshua and Tim quickly formed a genuine friendship. They realized they could combine their intimate knowledge of two different but equally rewarding aspects of human behavior to create something amazing. Thus, The Tao of Badass was born.
Tim credits his experience with fellow Maverick1000 members as one of the most crucial elements to this joint venture success — which is turning more than a few heads in the dating and affiliate communities. And it's no surprise this initial joint venture launch has already welcomed incredible success, exceeding expectations and industry standards.
What's the secret to their success? Both Tim and Joshua have one top priority: Tending to any and all needs of their joint venture partners.  As Tim says, "We do anything for them, to empower their success as well as ours."
Curious? Check out their affiliate page at www.badassjv.com, where you'll see testimonials from top dating marketers raving about how pleasant and profitable their experience has been with promoting The Tao of Badass.
Up for a challenge? Tim and Joshua playfully admit to having their sights set on another goal: Challenging the success of a fellow Maverick they both respect immensely. (Anyone up for the challenge?) 😉
Check out The Tao of Badass at www.TheTaoofBadass.com — and they're always looking for new badass affiliates and partners.
CONTACTS:
Tim Houston: tim@affiliatelifestyle.com
Brad: brad@thetaoofbadass.com
Josh Pellicer: joshuapellicer@gmail.com

It's a Dori Thang…
Dori Friend, Maverick1000 Member #125
What was Dori up to last season? Survival of the funnest… er – FITTEST!
July 2011: "I got a huge bruise on my arm from firing one of my employees' 12 gauge shotguns last Friday. It was "Bring Your Gun to Work Day." =:0 (it's a country thang)
July 2011: I put my new jet ski in my backyard pond and we got through the 4th of July weekend without any major injuries. (It's a dumbshit thang)
I turned what could of been my worst month (June) into the second best month I've EVER had… by NOT letting a tech glich and my vendors, defeat me or my numbers! (It's a Maverick thang! 🙂