What have your fellow Maverick Members been up to?  Check out some exciting things happening in the lives of one of them below.
 Tony Ricciardi-Maverick #68-ListenUp Espanol LLC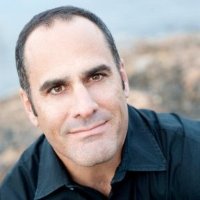 For those of you who have had the privilege of spending some time with long-time Maverick member Tony Ricciardi, I think you will agree that he is "awesome" in more ways than one.  Tony, along with his business partner Craig Handley (a "legend" of sorts in the Maverick family), own and run Listen Up Español, the leading Spanish language call center focused solely on the U.S. Hispanic market. They offer direct response, non-profit and corporate clients a broad range of call center services specializing in inbound sales, customer service, and lead generation.
Tony is a natural entrepreneur at heart. He is a talented problem solver who loves to assist his clients in finding winning solutions to their problems. Tony's experience in corporate sales and management started with MCI Telecommunications and for the past decade he has been a driving force in multiple DR and online ventures. His drive and passion have been a huge part of the rapid success that has fallen upon Listen Up Espanol.
Tony hails to us from Maine, where he resides with his wife and two children, with whom he shares his passions for photography, snowboarding, mountain and road biking.
And this is where things get interesting……
Not only is Tony a kick a** entrepreneur, but he is also a Yeti….thats right, I said it – Yeti!!
I'm totally joking…well, kind of.  Check this out:
On April 7, 2013, Tony along with many other aspiring "cold weather" athletes came together for an early morning pond skimming competition.  Now, when I say cold, I mean "there was a layer of ice on top of the pond" cold!  So these people were hard-core (or crazy…maybe a little of both).  It would have been a site to behold, being that not only was this a competition of skill, but also of creativity.  You see, everyone competed in the costume of their choice.  What a spectacle…one that our very own Tony Ricciardi took first place in, wowing the judges with a 10-10-10 score!
So with all that said, Congratulations Tony on once again, just being awesome!  To get a complete read of this event, click on the following link to get the full article:
Thrills, Spills and Chills at Sunday River
One of the best things about you Mavericks, is that you never cease to amaze us!
Do you have an exciting thing happening in your life personally or professionally? Or a perspective to Share?  Contact Rose at rose@maverick1000.com.