One of the best perks of being a Maverick are the unique opportunities to make a positive IMPACT on your world.
We do this by participating in fund raising trips that aren't just about donating money but also about mentorship and shared idea exchanges.
As a Maverick Member, you get to be a part of CHANGE; in the lives of young entrepreneurs and start-ups as well as in the growth and infrastructure of Non-Profit Organizations. We seek out unique opportunities to support causes that are positively affecting the social and economical infrastructures of our world – and our efforts are making a difference. Check out the Maverick IMPACT donations made so far in 2015: $259,753.49. This is something to be really proud of guys! Well done.
Our next opportunity to make a Maverick IMPACT will be during our 3X Multiplier Retreat in Dallas, Texas, happening October 8-10, 2015. Our cause partner is yet to be determined.
In the meantime, here are some Maverick Impact updates
Maverick Annual Impact Trip to Haiti
It all started in February of 2011. Fifteen Maverick members and friends stepped off of a plane into what was later described by Yanik as "an ultra chaotic scene" at Port-au-Prince in Haiti. This was the Maverick's first IMPACT Trip to Haiti, and no one knew what to expect.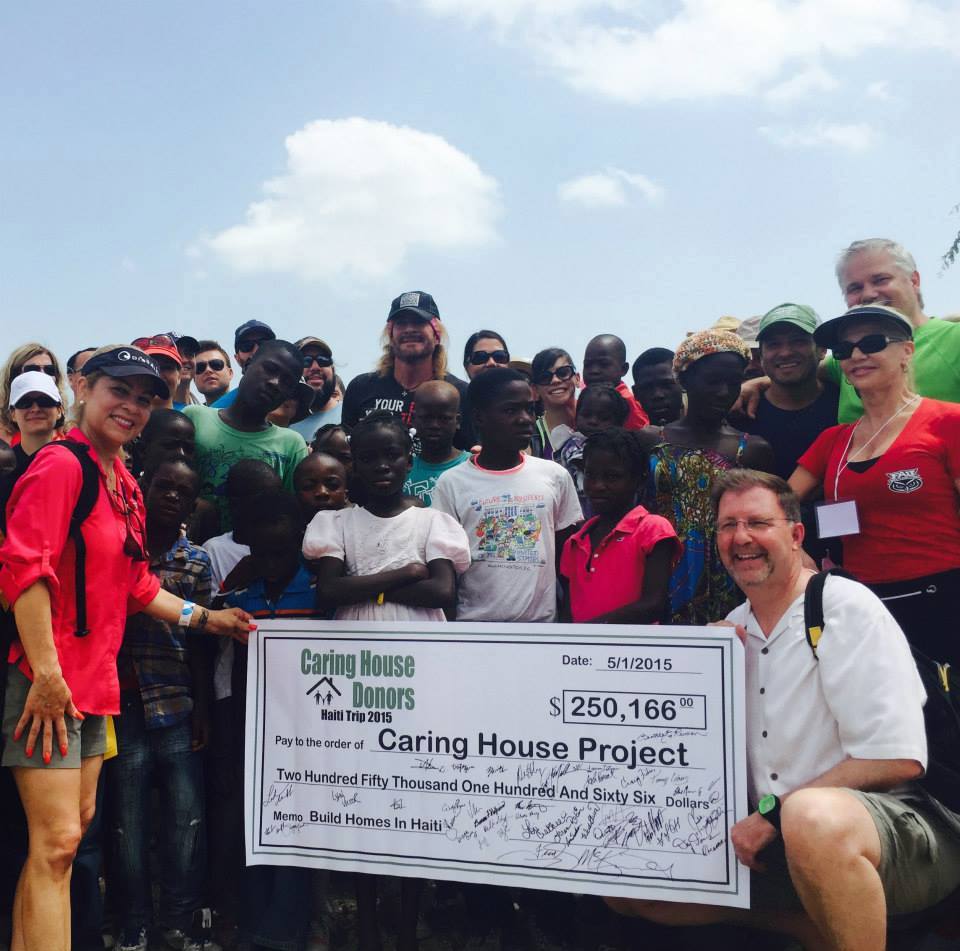 This year the Mavericks went to Haiti for the fifth time (April 30-May 2, 2015) where they spent quality time with orphans, toured villages built by their donations and brainstormed ways they could make an even greater IMPACT. This year was also unique in that they built and named a village in honor and memory of Maverick member #160 Jordan Guernsey. They brought home encouraging reports of the Haiti situation. Things are changing. Haiti is healing and the people have grabbed hold of hope and are beginning to soar above the ashes of their disaster. Maverick is honored to have been a part of this transformation.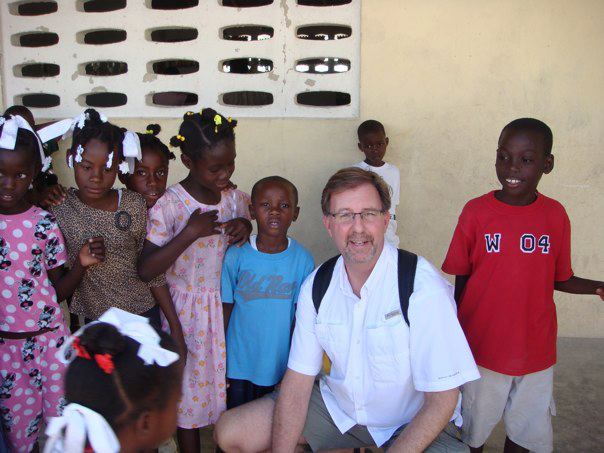 I had the opportunity to catch up with the Maverick IMPACT Trip to Haiti Coordinator Doug Doebler and get his take on this year's trip (which had the biggest group of attendees yet at 60). He expressed his excitement over  the changes he sees happening in Haiti. He mentioned that every year he goes, things just get better. The people of Haiti are strong; a trait that is seen in their desire for growth and entrepreneurial knowledge. By partnering with Scott Bonnell and Hope for Haiti along with Frank McKinney's Caring House Foundation, Maverick 1000 has played an important role in igniting this hope in the heart of Haiti.
Doug talked about how powerful it was to experience The Guernsey Family Village Dedication and ribbon cutting, which took place on May 1, 2015. Because of the donations made by the Caring House Project Donors, 40 families (roughly 400 people) have new homes. It was especially awesome to have Jordan's wife, Paola Guernsey, present during this special moment.
One of Doug's most memorable moments during this year's trip was when they brought a group of the orphans back to their hotel to swim in the pool. For most of these kids, this was the first time they had ever been in a swimming pool! He said that watching the kids inneract with the adults was a wonderful experience. Both groups had so much fun.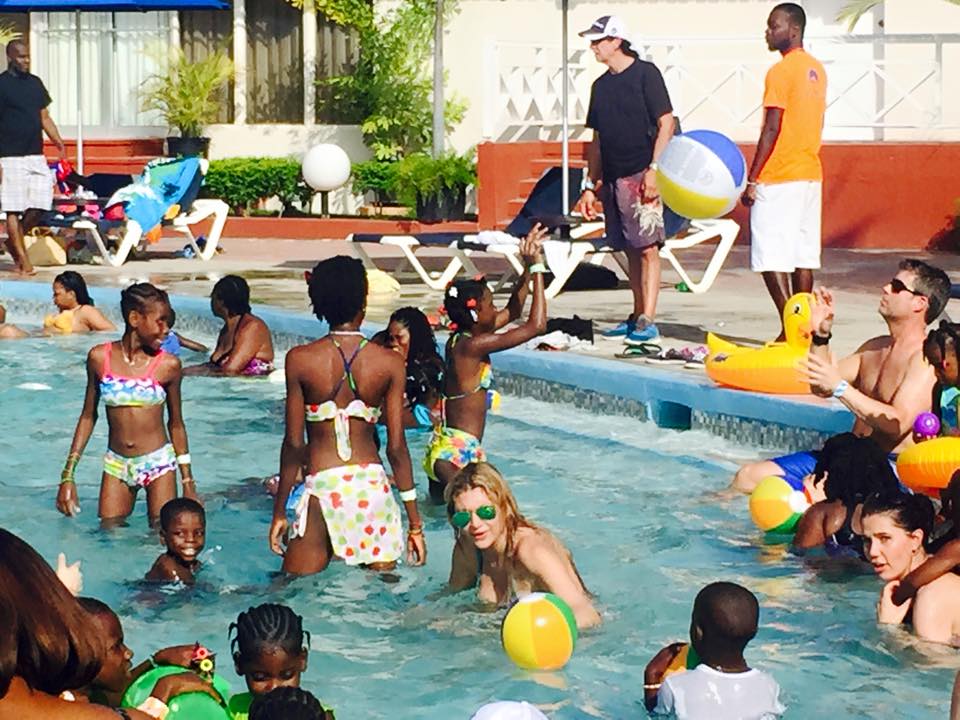 Maverick wants to say a special "Thank You" to Maverick member Doug Doebler, for repeatedly doing such a great job with organizing these IMPACT trips. Doug sets an example for the rest of us in the way he uses his time and resources to make a positive difference in the lives of others.
Thank you, Doug for the Maverick handprint you have left on Haiti and in the lives of everyone who has gone with you to Haiti!
It doesn't take much to make an IMPACT on your world. Check out what Real Estate icon Frank McKinney had to say about it:
"Have you ever thought…"I want to change the world," but then realized, and became a bit frustrated with how impossible that sounds?
I used to think that way until I realized how the world is perceived. The world is not perceived collectively, nor as a whole, nor as portrayed on the 6:00pm news that permeates our airwaves.
The world is seen through INDIVIDUAL eyes, experiences, and emotions.
So, the 60 guests that just returned from our Haiti trip did just that! They can now say they actually changed the world!
The world of a family that was surviving in a mud shack with palm fronds for a leaky roof, the world of an orphan child found abandoned in a building who never tasted a lollipop.
You see, their world is the ONLY world to them. Therefore, it is THE world. And by you donating to build a new concrete home, or just hugging an unloved child and giving them a piece of candy YOU changed the world!
Not Ghandi, not Mother Theresa, not Nelson Mandella – YOU changed the world!
I want to thank you all for blessing me and our Caring House Project Foundation (www.chpf.org) with your love – and all of the ways I watched you share it. I love you all."
– Frank McKinney
Village Enterprise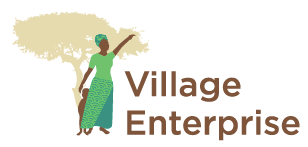 The mission of VEF is to equip people living in extreme poverty with the resources to create sustainable businesses. Their goal is to help create a world free of extreme poverty and chronic hunger where people have the means to sustain their families. They have made a strategic decision to direct their poverty alleviation efforts on people living in extreme poverty in rural, sub-Saharan Africa.
We had the privilege of working with Village Enterprise at the 3X Maverick Multiplier Retreat that took place last February in Whistler, BC. Since then, a micro group of Maverick 1000 members has been meeting with VEF biweekly to coach them as they make several postive "upgrades" to their organization. Check out what Lucy Wertz, Director of Development and Marketing had to say about working with Maverick:
"Thank you Mavericks, for your infusion of time, talent, and money into Village Enterprise! We want you to know that WE HEARD YOU, and are hard at work with our MAVE team on many of your recommendations.

Here is an update on our joint work in process though our Fabulous MAVErous team

·       Significant work on a segmentation strategy including an all-day Donor Persona workshop with Maverick Joey Coleman. (Board chair in attendance).

·       New mail marketing strategy outlined through channels identified by Mavericks Corey Wert and Shelby Larson.

·       Cameo appearance and critique of our 2015 record-breaking Spring Gala by Maverick Michael Brubeck.

·       Recruited and onboarded two video production interns to create video content this summer—next step is training and story development by MAVE team.

·       Support in identifying new tools Village Enterprise can to use for to improve our business operations.

Last but not least, we would like to THANK YOU for the almost $15,000 we have received in new donations. Your investment in Village Enterprise is being used to start 30 new businesses, train and mentor 150 new entrepreneurs, and lift 600 women, children, and men out of extreme poverty."

To learn more about the work Village Enterprise is doing, check out villageenterprise.org.
Superhero Training Academy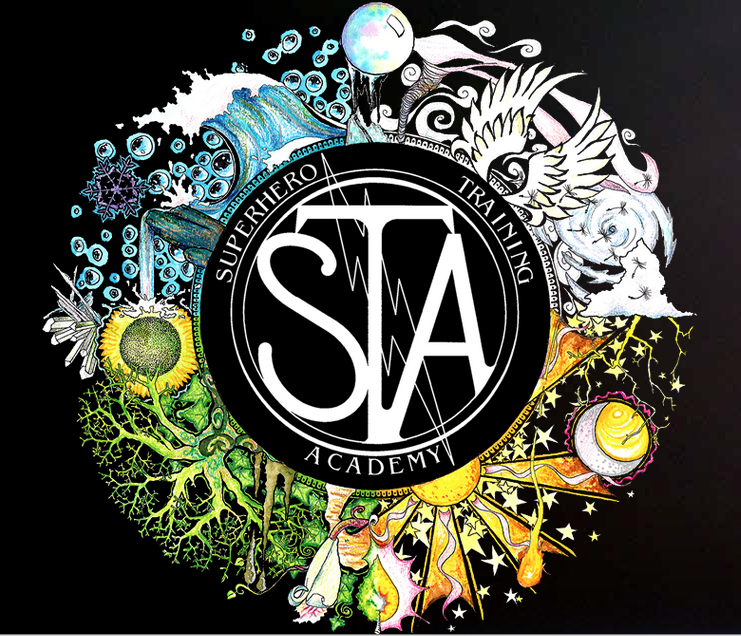 At Superhero Training Academy, they  "empower kids to fly. They honor the genius and dreams of children, unleash their gifts as superpowers, and challenge them to be the change they wish to see in the world. With confidence, creativity, and capes, superheroes build positive character values, break through the impossible into daring adventures, and give joyful service to others."
Maverick 1000 experienced first hand the "superhero's journey" during our last 3X Multiplier Retreat in Detroit, MI. After an adventure that included a scary abandoned school, a free spirit bike ride and several team building experiences, the Mavericks sat down with Superhero Training Academy and brainstormed ways they could build their organization up to be even more effective. After a donation of $7,500, a mentorship commitment from a Maverick Champion Derek Woryn and a partnership between Team Black (micro crew of Mavericks with distinct skillsets), STA walked away ready for change and action!
Here is a letter from Mike Mallon, Founder of Superhero Training Academy:
"Meeting the Mavericks has ushered in a new era for us – one of abundance, building foundation, and greater service.  May 28th Impact Day marks a moment of evolution – which will be forever remembered in superhero history, and honored for years to come.  We note May 28th for the Mavericks, and invite you back for another adventure next year (bring your families, your tents, and watch out for supervillains).   
Thank you so much.  You are family to us now, and you always have a home here on the west side of Detroit.  Please let us know if we can be of service to you in any way. "
Go Get 'Em!
Superhero Training Academy
More updates to come.