(Note from the editor: Rose Ayers-Etherington)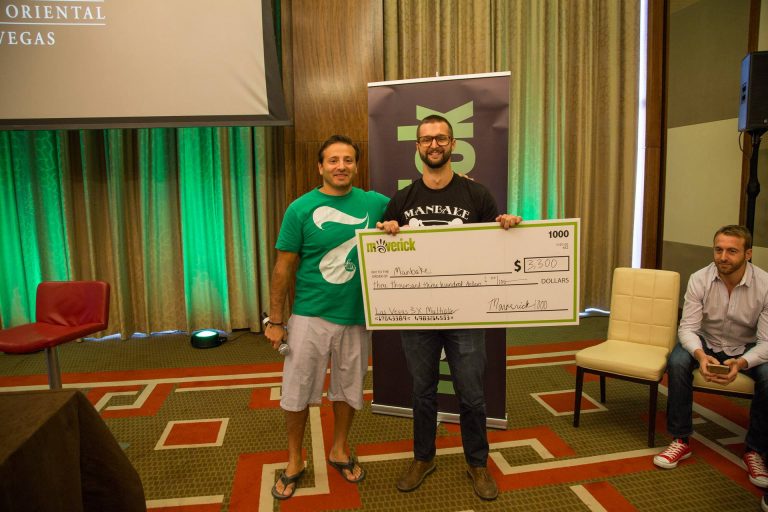 One of my favorite parts of the 3X Multiplier Trip in Las Vegas was watching three local startups set up and prepare their pitches. They were nervous yet excited, and full of all sorts of questions for the Mavericks. This spirit of new, fresh entrepreneurism quickly infected all who listened as each company representative got up in front of about 59 Maverick members and guests and gave their zealous lowdown. At the end of their presentations and after a Q&A session with the Mavericks, the Mavericks voted on who they thought had the best thing going. With that said, congratulations to Las Vegas based Manbake LLC for taking the winning vote and walking away with a $3,300.00 reward! It was a close call, as each of these companies showed much potential for rapid growth.
As Mavericks, we feel that we are responsible for passing the entrepreneurial torch to younger generations. This is why we look for opportunities to get involved, give of our time and expertise and reward those who are seeking input and working hard to achieve their goals. At each 3X Maverick Multiplier trip, we seek out startups who are local to the city we visit to come and compete in a "Shark Tank-like" competition in front of the Mavericks in attendance. This provides a two way challenge; one is for the groups in competition, to organize their research and data into an effective presentation. The other is for Maverick members to take the seat of "mentor or coach" and give of their expertise to those who share their road but are just a little ways behind. With that said, we have received such positive feedback from the three startups who competed in Vegas on their experiences of working with all of you.
"My experience was amazing. I learned a lot, and I gained confidence in myself and my company. I learned about securing our bottom line by focusing more of my attention on sales as opposed to production. At the conference, the Mavericks suggested we work with Opportunity Village. Since then I have reached out to them and have made some promising strides for reducing our cost while also receiving tax breaks. Our company has a long road ahead, but I'm extremely confident and enthusiastic. I can't thank the Mavericks enough for their time and insight. I would love to be a part of their future events." – Seth Lagana, Owner of Manbake LLC
To find out more about who these companies are, check out their bios below.
The Competitors

Manbake LLC is providing healthier food options. They utilize progressive ingredients and superfoods in their products. They omit damaging ingredients like toxic artificial sweeteners, chemical preservatives and high fructose corn syrup. Manbake LLC is conscious of the common consumer's preference for taste and they specialize in gourmet flavors. They are a progressive company in a market desperately in need of progressive products. Gluten free. Organic. Good for kids. Good for diabetics. Adored by bodybuilders and fitness competitors. They are focused on redefining modern processed foods and providing quality products with amazing health benefits. The company is run by Seth Lagana and Lindsay Beck. If you are interested in learning more about this company, contact Seth at manbake702@gmail.com or 702-635-1554.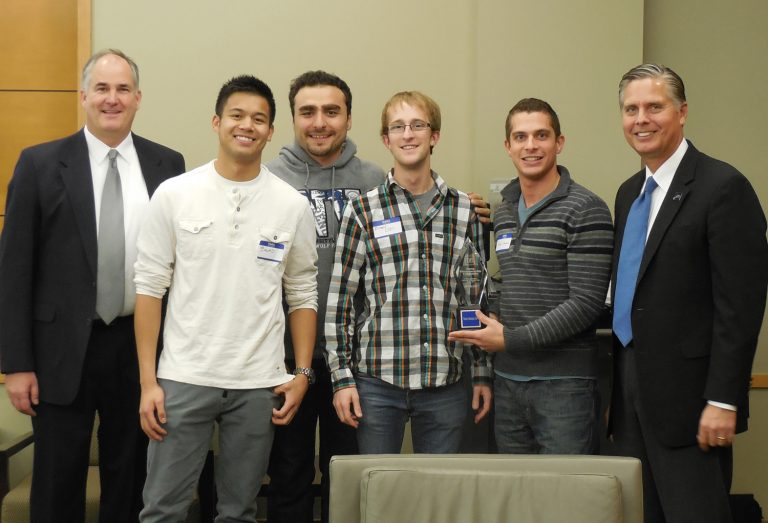 ElectroVentures, Inc. (EVI) is a company that specializes in products for the $4 billion electronic dance music industry. EVI currently operates an ecommerce site that sells clothing and accessories for music festivals, concerts and raves. The company plans on being the number one company in the electronic dance music market by having the freshest product offerings and multiple revenue streams including an ecommerce site, scaled vending operations selling products at events across the nation, and a complete media department to create original content. The company is run by River Jangda and Brad Cabanilla (both graduates of University of Nevada, Reno). If you are interested in learning more about this company, contact River at river@raverswag.com or 775-335-9563.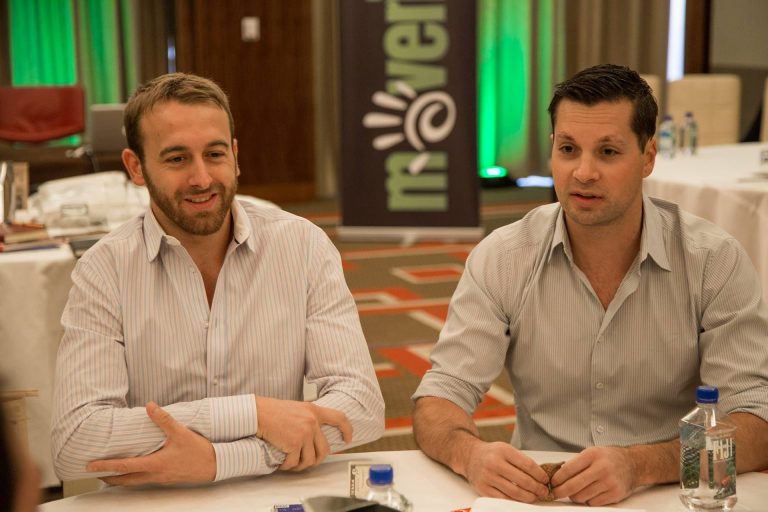 Honey Clips is a trendy spin on men's money clips made just for the ladies. When asked what inspired him to come up with such a venture, the company's founder, Andrew Guarino answered "I just got tired of looking into my girlfriends disorganized clutch when we went out. All I saw was a bunch of credit cards and loose cash floating around. She was pretty much inviting a loss of some sort." The Honey Clips are not only functional but stylish. You will find everything from pink studded skulls to Hello Kitty. Andrew feels that by marketing in Las Vegas, they are positioning themselves to be in the middle of a ripe market. If you are interested in learning more about this company, contact Andrew Guarino at andrewguarino@me.com or 702-596-7791.