This month we have two rockin new perks, and both are from new Maverick1000 members!
Logan Christopher, Maverick #268 – Super Man Herbs – Unleash the Power of Nature to unlock your potential with Super Man Herbs

Superman Herbs was created to provide individuals the tools to become heroes in they're everyday lives. These tools provide a means of changing a 'normal' person into a raging hurricane of focused energy and strength. As three brothers who tirelessly train ourselves to break concepts of whats achievable in human power and endurance, we have decided to move away from the synthetication of modern society. We look to our ancestors who lived a healthy, radiant life and learn from their values and lifestyles. On this quest for health, we have learned that humans can rise above over all the baseless diseases and deaths of our Western ways and live in harmony with the world, with each other and with ourselves. Wither you are experienced in the art of Chinese or Ayurvedic Medicine or a confused, blank slate and question why anyone would consume these things, rest assured that everything has been tested to a extremely high degree by the three of us and we will not sell anything that doesn't work in our lives to help us achieve the unachievable.
Logan is offering 20% off to all Mavericks! Just go to his website (http://supermanherbs.com/), choose the items you want to purchase and enter MAVERICKMEMBER (note that it does have to be in all CAPS to work) in the "Enter a Promo Code" on the checkout page.
Do you have a question? Email Logan at logan@supermanherbs.com if you want to know more.
Melinda Wittstock, Maverick #272, Verifeed.com – Strategic Social Intelligence to Accelerate your Growth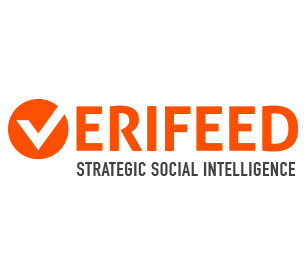 Melinda is the founder and CEO of Verifeed, where she loves nothing better than to grow the revenue and margins of her client companies and causes. And what better than to help fellow Mavericks!!
Verifeed algorithms and processes unearth valuable business intelligence from millions of social conversations. Who's out there who wants what you're selling but doesn't know you yet? Verifeed finds, qualifies and recruits customers. Who are the 10 influencers who will drive 'word of mouth' referrals to convert your next million? We take the guesswork out of social marketing and extend your dollars further. What about your competitors? What can we learn from them? What about new trends or issues that will hit your bottom line? You want to know first, right? You want to be able to predict and infer customer behavior, right?
So until December 31, Melinda is offering a 50% discount on three-month Verifeed engagements for the first 5 signups, and 25% for the next 10. Also free consults.
Email me at melinda@verifeed.com if you want to know more.
Excited to work with you all!