M3 Summit Cartagena Local Impact Session
Attention: Social Impact Entrepreneurs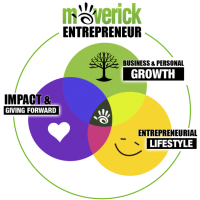 Apply for a special mentoring session with industry leading Maverick entrepreneurs and experts coming to Cartagena.
The mentorship session will be taking place on Friday, January 11, 2019 from 4pm-5:30pm in Cartagena. Exact location will be confirmed upon acceptance (you will hear from us by January 7th).
We have limited slots for mentorship so please apply for consideration. Maverick members can help with business model creation and refinement, sales & marketing, systems and so much more.
For more information about Maverick1000, check out www.maverick1000.com
If you have any questions in the meantime, please feel free to email Ally at ally@maverickdna.com
[gravityform id="5″ title="false" description="false" ajax="false"]